As the Spring Season starts knocking at our doors, the frenzy to add more plants to the garden and make it look more beautiful and charming begins. Depending on space available, people look for small or considerable plants to add to their garden repertoire.
Whether or not there is space crunch, one idea that works pretty well in gardens is hanging planters. It looks lovely and adds more greenery to your space. Hanging plants look very attractive and add a touch of dense foliage and verdant look.
If you do not wish to spend a lot on this activity, here we bring you some fantastic DIY Hanging Planter ideas that are sure to add charm to this space. These planters can be hung from a beam in your balcony or the porch adding a lot of style and colour to any room. Check out these lovely ideas, and we are sure you will like them.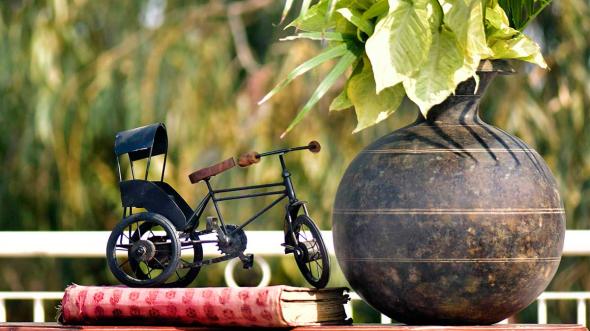 Cost-Effective Hanging Planters
If you are hard-pressed for time and you are looking for something super easy and super cheap, buy simple-looking cost-effective hanging planters. There is no shortage of stores where inexpensive farmers are available.
These planters come with a rope or a chain and a hook. These can be hooked from a height and hung down. Choose plants that hang down and fall upon planters placed below, forming a green curtain. This looks absolutely charming and attractive. Choose planters in vibrant colours that match your existing décor.
Bird Cage Planter



Bird Cage planters are all the rage these days. If you wish to add such planters to your lovely garden, look them up at thrift stores. These are not only available at very affordable prices.
These bird cages are available in different sizes and width. Even if these cages are slightly dented or broken, there is nothing to worry about as it adds to the rustic charm of space. Use rope, twine, or string to hang them. These planters look lovely and add subtle beauty to the whole area.
Upside Down Coconut Planters



If you have used coconut shells, you can make the most of it by using your creative skills. Please do not throw them out, instead, remove all hard husk from its exterior and make DIY Hanging planters out of it.
You can also paint them in vibrant colours to make space look brighter. From one used coconut, you can create two farmers. These planters are perfect for planting succulents or a small plant. Add a unique coastal look to your garden with this idea.
Beaded Planter
Another exciting way to add charm and lovely look to your garden is by choosing beaded planters. These planters are available at very affordable prices at several stores.
You can also buy simple materials and create these planters yourself. Take a small pot, some twine or rope, and a few colourful beads and make this lovely looking planter.
It is done in just a few minutes and is very easy to do. When these planters are hung in the garden, this hanging planters DIY idea adds a lot of beautiful greenery in and around your porch or indoor patio. If you have a terrace, line the area with these lovely planters and make it look charming and gorgeous.
Upgrade Your Hanging Planter
If you already have a lot of hanging planters and wish to make them look more attractive and exciting, this DIY idea is just for you. A simple, dreary-looking farmer can be transformed into something spectacular with just a couple of minutes of your time and some fantastic supplies.
It is effortless to do and make these hanging flower pots look very interesting. Use a variety of embellishments and paint to transform the look of the plain planter. Go with unique colour schemes that go well with overall décor of the area.
Wooden Hanging Wall Planters
You can also go for DIY wooden hanging wall planters and hang them on your balcony walls. These look very lovely, interesting, and add a touch of rustic charm to the area.
These gorgeous wall planters are readily available at many stores and are very affordable. You can grow succulents in them or any other plant that does not spread too much.
These wall hanging planters look very lovely when hung on deck, patio, terrace and other barriers. You can create a theme garden by hanging just succulents in these wooden wall hangings.
You Can Read Also:-
Pleated Dish Hanging Planter
It is a very interesting and charming looking pleated dish hanging planter. If you are looking for a DIY idea, look for a fluted bowl and make your hanging planter using rope, twine, or a chain with a hook.
Any size and shape of the dish can be used for this purpose. Terracotta dishes also look very lovely. A hanger can be created in any of these and attached to the ceiling of the area where you want to hang them.
Hanging Water Garden
You can also create a lovely hanging water garden with just a few supplies and some creative ideas. You can add greenery to your space with any plant and not necessarily succulents.
This will not only add a verdant look but a lot of cheer to a room. Use an upcycled fishbowl to create this lovely planter. Add any plant to it to make it look adorable. A few pebbles or coloured stone can add to its charm. Moreover, it is straightforward and quick to make as it takes hardly five minutes to do.
Tiered Planters
Look for wire planters in diverse sizes and paint their surfaces. Place them on top of each other, and your lovely tiered hanging planters are ready for use. Depending on the plant you are choosing, go for as many tiers as you want.
You can also use wire baskets and paint them to make them look spectacular. Add embellishments and beads to give them a distinctive look.
Hanging Pansy Ball
Create a lovely ball of flowers with this DIY Hanging Pansy Ball. It not only adds a vibrant look to your garden but makes it look fresh and classy. Adding these pansy balls in your garden space will bring a gorgeous look to the area and a riot of colour here and there.