METAL DOOR KNOCKERS
Knock knock, who's there? Then there come the elegant designs of art, which are a unique item which is comprised of a small part attached to the door, generally a piece of metal, which I used to push or pull the door. They are simple in terms of their creation but can be altered or customized in your own desired way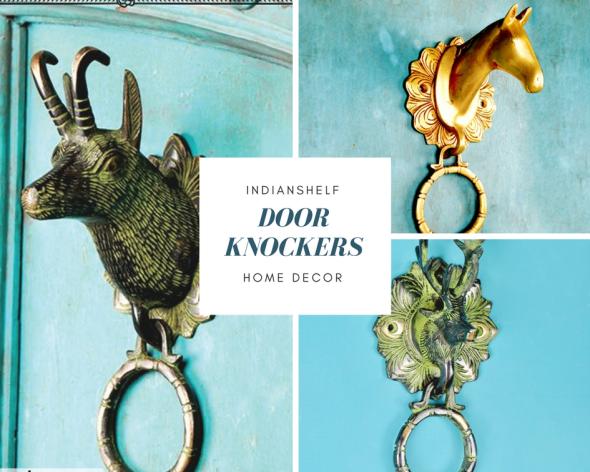 Above was just a slight description of what actually door knockers are. Have you ever thought something that can be beyond your imagination, something which is made out of perfection and class? This is nothing but just about metallic door knockers. Metal door knockers are a part of vintage art but they serve the requirements of the individuals. Apart from just being hinged to the door and fulfilling he push and pull service of the door, these metal door knocks work both as a requirement as well as an art.
Exclusive Door knockers Online:-
Door knockers come in a variety of style, material and elegance. Materials like brass, pewter, and steel, bronze; work well the weather conditions and are perfect for each and every décor of the entire house. They are worth seeing and worth eye-catching.
Door knockers are in trend and have livened up to the expectations of the art lovers, thus marking a classy impact on your doorstep.
Some of the special on door knocks are described below:-
Brass door knocker:-
Brass door knockers are something unique and mesmerizing because of their long-lasting lustre and their anti-rust qualities. And this is why they have an edge over other door knockers are preferred by all. Their class material comes in a variety of colours- gold, satin nickel, antique brass, weathered black and many more.
All the styles and designs of the door knockers are in vogue and can beautifully transform your entire living area into a wonderful décor.
Check out the variety of this beautiful art form on indianshelf and grab before the sale is over.
These door knockers are available in standard and customized specifications made with fine finish and design. We ensure that every inch of the product caters to the user requirement both in terms of quality as well as in terms of quantity. The designs they offer will drive you crazy because they are something which is an amalgamation of fun, adventure, art and metal.
I am sure that this vintage art form will make your otherwise boring doors look attractive and appealing.
So people, before it is too late and before things come to an end, have a look at these art forms and grab them as fast as possible.
For More Products - Bathroom Hardware | Key Holders | Bathroom Towel Hanger | Bottle Opener | Indian Calendar | Key Chain | Vintage Indian Kitchen | Door Handles