Door Stopper
DOOR STOPPER
Door stoppers are nothing but simple devices that are used to stop the movement of doors or cabinet doors. I personally think that in this modern world and huge houses, we have had hardly left any area which has not been transformed into a decor. So why to leave the door stoppers behind!
They are not so common devices which we often forget to upgrade but now the time has come that you need to put in some extra efforts to add new and modernized stoppers.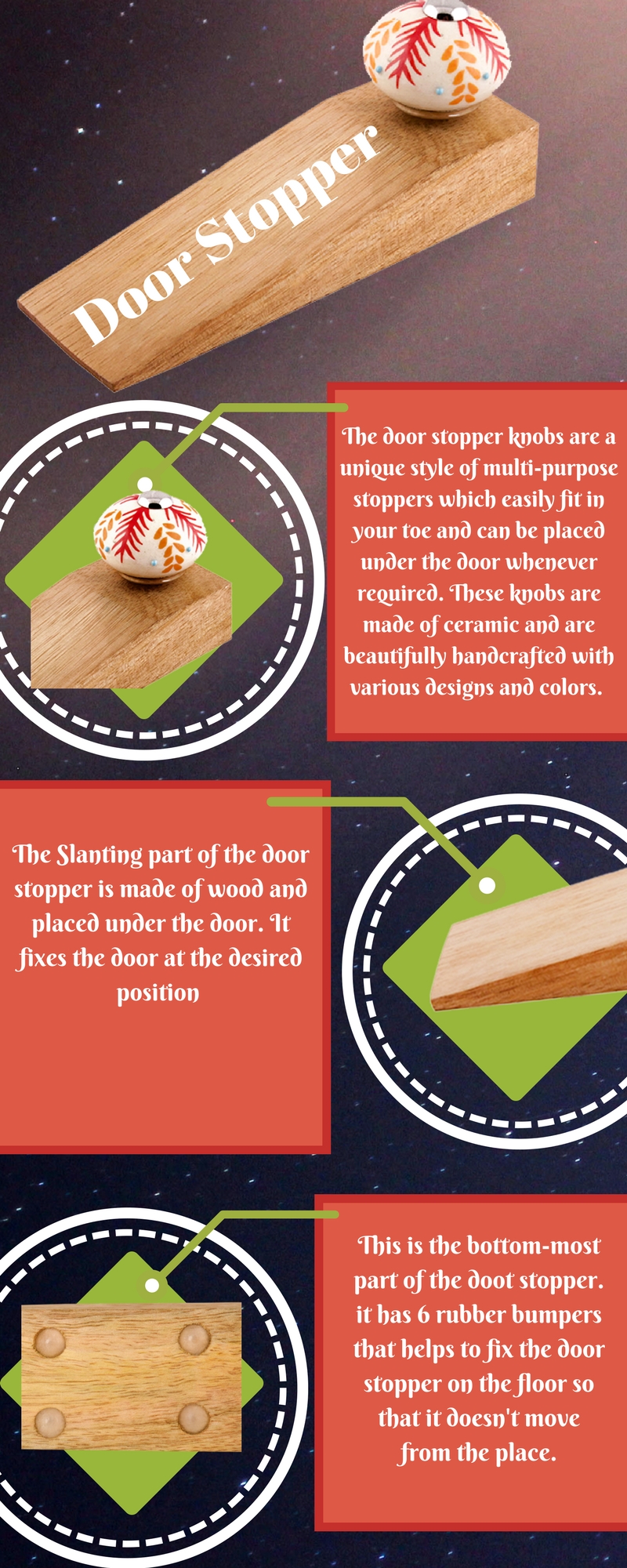 As a rational buyer, you might be thinking the worth of buying the door stopper. But frankly speaking guys, door stoppers are an important part of all the cabinet doors because they prevent damage to a trim board and the adjacent cabinets. Rubber stoppers are the one used at the height of the door but they do not serve the complete purpose and are also not so attractive.
But a floor door stop is more widely used and can be altered and modified according to our tastes and preferences. We, at indianshelf are presenting you with an attractive wide range of varieties of beautifully crafted door stoppers. The door stopper price is unbelievably much low even beyond your expectation!
They are available at prices as low as 100-200 rupees. We provide online services of these stoppers with intricate designs of doorknobs fitted at one end. We have encrypted beautiful handmade ceramic knobs and metal knobs available in different colours and designs. These knobs add a classy look to the otherwise monotonous door stoppers. A few of designs available online are green and black etched ceramic wooden door stopper, pea green stripped ceramic, white marble ceramic, mustard dotted ceramic floral door stoppers and the list is unending!! You will be amazed to see such a wide variety of door stoppers from India on the website.
So, all the people out there come and have a look at the priceless element of these door stoppers available online in India from indianshelf. They are worth collecting the attention of all the viewers. We guarantee you with the quality of the wood and ceramic knobs with their long-lasting existence.