Walls remain stationary. Unlike the waves of a sea, the walls cannot move. But you can certainly make them roll with the tide by changing your wall decorations. Read on to get some ideas!
When it comes to things like curtains, sofas, furnishings, furniture, mirrors and even doors, you can always move them out and bring a new one. But as for the walls, they keep standing statically in a space for as long as the building or the house is there.
However, there is no rule that says that they can't be transformed. While you can't make the walls move out of the house and you can't bring the new ones inside, you can always bring some new decorations to transform the already existing ones.
Below mentioned are 12 effortless ideas to decorate your walls in a coastal style. Take a look and let us know which ones did you like the most.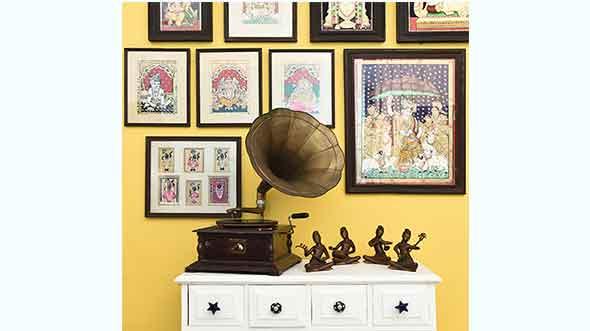 Splash Colours with Stained Glass Art Wall Decor Ideas
The translucent look of stained glass makes it a gorgeous choice for exuding a liquid-like floating seawaters display in our decorations. Added to it multiple colours, stained glass pieces are quite a spectacular appearance to begin with.
Take cues from stained glass mosaics which come in oodles of designs and fashions. In terms of specific, look for designs like peacocks, seahorses, shells and likewise made of stained glass.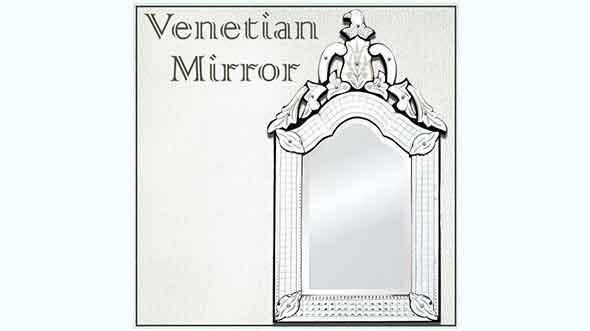 Exhibit Holiday Mood With Beachy Accessories
Coastal style is also synonymous with holidays. So, have some of it on your home's walls just like the relaxing beach houses. Usually, Sun umbrellas, glistening sand beaches, rows of palm trees, glasses of chilled shakes & smoothies, and things like these remind us of the holiday mood and beach vacations.
So, buy some accessories in the shape of umbrellas, flip flops, palm trees or sea waves to display on your walls.
Spill Playfulness with Coral Art Wall Decor Ideas
Whether it is a big grand canvas painting or simply the coral hued wall tiles, colourful fringing corals are almost always tasteful to the eyes. You can also have a fabulous stencilled coral wallpaper pasted on the wall and topped up by a white-pearl wall hanging.
Get Surreal with Watercolour Paintings Wall Decoration Ideas
Hand dripped floating watercolours and freestyle brushstrokes look surreal and serene at all times. Decorate the walls of your bedroom with some beautiful canvas paintings made in acrylic or watercolour style.
A painting like this is also well suited for a bathroom wall. Consider a nature-inspired landscape, a vintage scene, or a life drawing canvas. If you are likely to have a hobby for art, your walls will talk to you!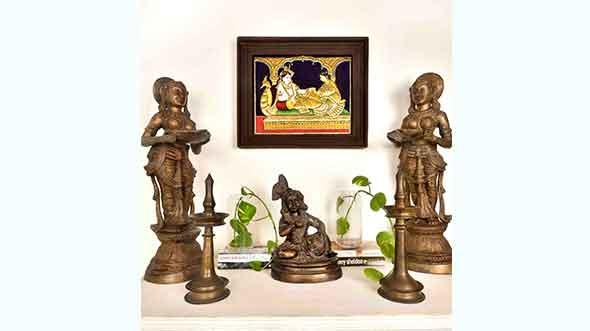 You Can Read Also: 13 Charming Balloon Decoration Ideas
Create a Mini Seabed with Coastal Style Wall Decor Sculptures
From starfishes to octopus to sea turtles and sea birds, fill up your walls with swarms of sea animals. From metal to enamel, there are various manufacturing options available for such decorative sculptures.
You can also create your own with the help of paper origami. Decorate the wall with a 'wavy waters' wallpaper in the backdrop.
Sprinkle Beachy Vibes with Shells & Scallops Wall Decor Ideas
If you have been to a coastal holiday and brought home some shells or scallops as souvenirs, it's a good time to display them on your walls.
If you don't have any, an alternative is to have a matte finished, textured scallop pattern wall stencil or wallpaper pasted on a wall. Displaying a collection of molded seashells, conches or pearl ornaments is also a great idea.
Showcase Regal Style with Some Nautical Wall Hooks Wall Decoration Ideas
Dark shades paired with chic white are the primary characteristics of nautical style decorations. These decorations don't just come with a regal visual but also offers a spick-and-span feel.
So, watch boats paddling down your kitchen walls or a ship steering on your living room wall.
Get a pair of nautical fashioned wall hooks, a wall clock shaped like a ship steering wheel, or something like that which will remind you to book that cruise time and again!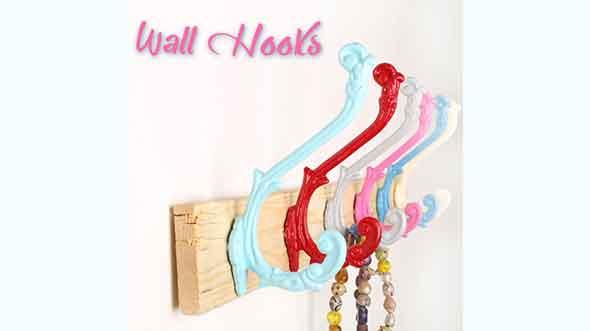 You Can Read Also: 15 Top Wall Hanging Ideas
Bring the Walls Alive with Fishes & Mermaids Wall Hanging Ideas
Be it a school of crystal glass fishes dotted on a wall or a mermaid designed wall hanging, you can bring home some animated wall danglers for your walls. Brass, ceramic or wood, each one looks as pretty as the other.
Delve Underwater with Glass Bubbles Wall Art
From bubble globe ball hangings made in clear glass to 3D bubble wall decals and bubble wall sculptures, there are plenty of ways you can give the look of glass bubbles on your walls. Apart from this, you can also buy a bubbles vinyl wallpaper; the colour matching with your interior décor theme.
Design Your Own Shoreline With Coastal Style Driftwood Wall Décor
Driftwood wall art is the choice of artistic homemakers. It is something which gives the texture of various decoration styles blended into one. Whether you like to have a beach style look or a rustic decoration, it is equally well suited for the either. Loose or foraged driftwood logs also look wonderful when placed atop a large white painted wall.
A Coastal Accent Wall Decoration Ideas
Create an accent wall emanating a casual coastal vibe. Greys and whites are must have. In addition, consider powder blue, turquoise, light yellow, peach, navy blue, dull mustard and soft pastels.
To add these accents, think of anything from a printed wallpaper to wooden panels and wall curtains. A blue accent wall laded with starfish ornaments is also a good idea to begin with.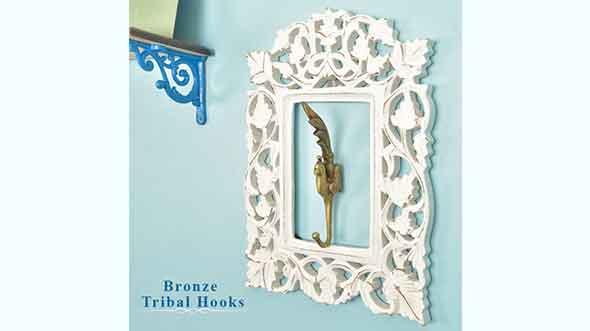 You Can Read Also: Top 10 Stage Decoration Ideas
Plexiglas LED Bubble Water Wall Display
For sophisticated and luxurious settings, a LED Plexiglas water wall is both perfect and a must-have add-on. Crystalline bubbles, shimmering ombre coloured lighting and truly a spectacular water fountain display are but just a few elements which will match with your coastal style decoration theme.
Some dealers also offer customization options depending on special areas. Beside homes, a wall like this is also great for luxury shop houses, malls, showrooms, boutiques, exhibitions, theatres and banquet venues.