Your home speaks a lot about your personality and people judge you often after evaluation of your house. Hence it important to make your hose look attractive. If you wish to give creative and artistic looks to your home doors and add on to the home décor then check out these top 11 door decoration ideas-
Emoji is among the best door decoration ideas
Express yourself and your feelings through various Emoji. You can paint your door with interesting colors and then can draw emoji on it. Face emoji, like smiling emoji, laughing-crying emoji, cool guy emoji, etc are popularly used. However, these days mask emoji are in trend.
This simply gives the message of social distancing and makes a point clear to the guests that they should wear a mask before entering the house. It will also remind you to wear a mask while leaving the house. Emojis are easy to paint and looks attractive.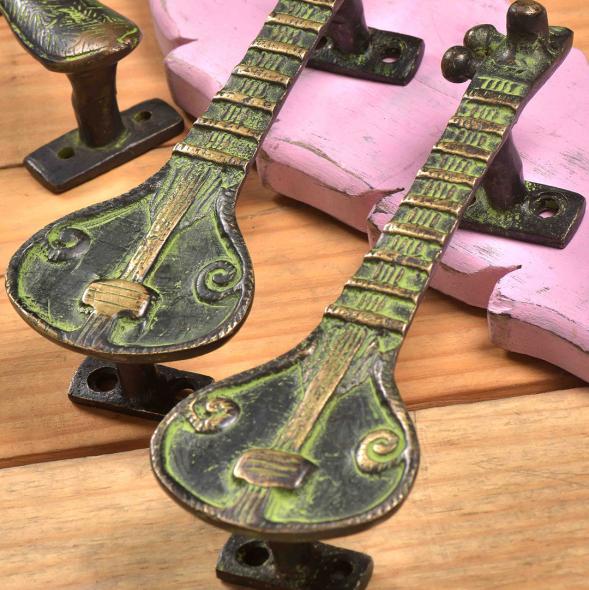 Decorate the door by applying Stenciling on it
Stencils make the door looks wonderful and are one of the amazing door decorations. It's the best way and one of the easiest to decorate the entry door.
One has lots of choices for decorating the door with stencils. Small designs of stencil can be used, or a pattern can also be used that will cover the entire door.
To stencil the door, you can hand-paint your own stenciled border. Impressive Stencils can be purchased from Craft stores, paint stores, and online retailers. Before starting, one should use graph paper to plan the stenciled design. One should be experimenting initially in order to carve the most pleasing layout.
Just for Fun Images to decorate the doors of your washroom
Sometimes the simplest ideas look extremely creative and artistic and indicate the purpose of the room. Thee "legs crossed" stickers which are easily available on Amazon, are surely needed in your bathroom doors. It will let your guest's chuckle while entering the bathroom. You can also write something on door handles.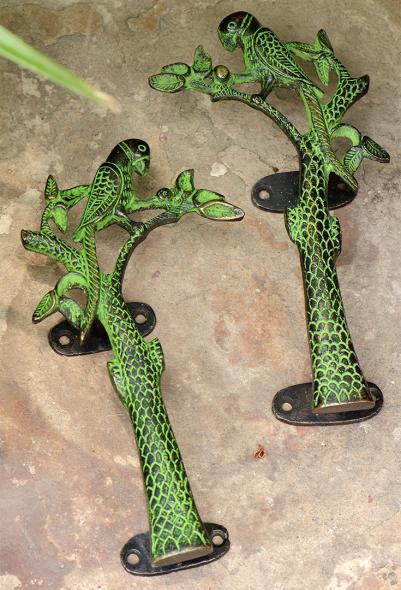 Decorate the door with Nails
You can first paint the doors with bold colors carefully. After that, detailed it with upholstery nails. This will create an illusion of panels.
To create your nailed trim, you first need to plan out your design with a blue painter's tape. After the design is finalized, use a hammer and also an awl to start a hole for every nail. You can even add door knockers to make it look more appealing.
You can read also:
The Importance Of Door Handles
7 Most Important Factors You Need To Consider While Purchasing The Door Knobs & Door Handles
15 Ways Door Handles Can Improve The Look of Your Space
Decorate the door with curtains and door hangings
Curtains can add an amazing element to solid doors too. It will enhance the door's beauty and Make it look elegant. It is the easiest way to give a new look to your old doors and curtains.
The combination of two will give new life to both doors and the curtains. To make it more attractive you can even add interesting door hangings.
Utilize decorative wreaths to decorate doors
We usually expect decorative wreaths as door decoration ideas at the time of holidays, but these wreaths can be used to brighten up your doors throughout the year.
There are numerous designs available for wreaths which you can shop online as per your preference. You can even explore your favourite home decor store to find a wreath that describes your style, or you can also make your own wreaths, like this jute-wrapped monogram wreath from Two Twenty-One.
Decorate the doors with mirrors
To make space look larger, you can simply use an array of small mirrors on the door as a door decoration. This is one of the best tricks.
Mirrors are also believed to maximize a room's feng shui as mirrors are believed to shift the flow of energy. Mirrors are also known for creating a sense of calm
Cover the door with wallpaper
You can shop online so many great and amazing wallpapers for your doors. You can hang the paper on your doors. Today's wallpaper is easy-to-hang, and easy-to-remove these wallpapers might remind you of your childhood.
Most wallpaper these days is self-adhesive and also easy to strip if you move or tire of the design. Adding door knockers will make it look more appealing.
Turns doors into whiteboards
This is the best way to decorate the doors of teenagers and children. Give your children a working surface similar to one they found in a classroom.
For this, you simply need to cover all or a portion of the doors with dry-erase paint. This glossy, white latex paint dries. After it dries, it gives a hard finish that will turn the doors into a whiteboard.
Once it is converted into a whiteboard, your children can use dry-erase pens for drawing or writing on it, and when they are done with the drawing or writing, they can then simply wipe the marks away with a paper towel or rag and clean the whiteboard. This will also make learning fun for the children.
Paint the door creatively
If you have artistic ability and comfortable working freehand on a design of your own creation, then this the best option to decorate your home doors.
Even if you are not that creative, you can look for various pictures and photographs that suit your room and try to replicate them on your doors.
You can use a grid to enlarge the image and create the outline on your door prior to start painting. You can even paint a simple scene, or just have fun with geometric shapes, dots, stars, squiggles, or stripes, etc.
Use Decoupage as a door decoration
You can use fabric scraps, gift wrap, old maps, or any other such material which can be glued to your door and cover the entire door with these.
You can even create an interesting centrepiece and then surround it with decoupage. It is important to remove the hinges from the door and lay it flat before starting to decorate it with decoupage.
First, you should try arranging your paper or fabric scraps on the door and once you are satisfied you should start pasting it using decoupage adhesive.