A perfect dream wedding is designed in a way that it fits the desires of bride and groom while offering the guests with an accommodation for enjoyment, celebration and a comfortable stay. The venue. The color palette. The lighting. The catering and the cocktails. Just about every little thing is to be considered in terms of decorative elements. So here are 9 such wedding flower decoration ideas you might explore for having a stately wedding affair dripping luxury to the bones. Come and have a quick read below.
WEDDING FLOWER DECORATION IDEAS WITH GLASS CENTERPIECES
Clinking glasses and blinking glass centrepieces, each one comes with its own decorative appeal!
Lavender Wrapped Wine Glass Candle Flower Decoration Ideas
Lavender is a romance-oozing floral specie. The purple-pink colour essence is already an opulent theme to begin with. To add luxury on top of it, there's a great idea you can ask your wedding planner to implement in your wedding.
That is, to wrap a glass contained white candle in minimal spiky shrubs of lavender flowers. The beautiful blend of ornamental florals with the delicate glow of the candles will cast a spellbinding display.
For a look even more elegant, you can replace the regular conical or cylindrical glass candle holders with wine glasses and candles with small sized votives.
Baby's Breath Wreath & Glass Contained Candles Flower Decoration Ideas
As you and your beloved will take vows to hold hands till the last breath, let the surroundings dazzle gracefully with some baby's breath. One lovely way to do this is to use baby's breath flowers in the form of wreaths.
The wreaths can be applied on the stage backdrop, as hangings on the walls or at the entrance decorations. On the dinner table, place a wreath at the center surrounded by grassy greens and glass candles sitting above the table runner.
You Can Read Also: Wedding Stage Decoration Ideas With Plants & Flowers
If the table has a considerably large width, multiple wreath centrepieces like this will be loved by the guests. Complement the wreath by adding pastel pink roses. Heat up the moments further by adding subtle touches of golden glitter.
A Giant Wine Glass Centrepiece
In addition to drinking, wine glasses can be used for some swooning decoration on your wedding space's tables. A catchy wine glass of giant size springing with flashy-coloured florals is only one of the attracting ideas to start off. Bouquets of roses and alliums are perfect.
As an alternative to the all-flower filling, you can also go for crepe paper flowers, crystal marbles, silk ribbon bows, fruits, veggies, glitter coated ornaments or anything like this to fill inside the big wine glass. Faux red wine jelly is another great idea.
If you'd like to use wine glasses for decorations but prefer to have small sized wine glasses instead, consider placing them inverted on the tables with a candle at the top. This will offer a beautifully classic look.
WEDDING FLOWER DECORATION IDEAS WITH EXOTIC BLOOMS & GREENERY
A colour spilling aroma of florals is but a must have for your special evening!
Creeping Spiller Filler Vinery Wedding Flower Decoration
If you have been thinking of using lots of nature-themed elements in your wedding decorations without compromising on the sophisticated luxury, spiller fillers might be the thing for you. For the choice of flowers, consider varieties like Mandevilla, Bignonia etc. Accentuate with bowls of ornaments for hints of decorative sparkle.
You Can Read Also: Best 15 Wedding Decoration Ideas
Japanese Style Minimal & Artistic Flower Arrangement
Japanese are famous for their skill in floral arrangements. Bring their unique and minimal art form to dance on the walls of your wedding hall. For a lobby or a walkway, choose fountain style pots and planters. Succulents made of dried roses, twigs and branches are also great add-ons to match with the style.
Sensual Wedding Flower Decoration With Roses & Grapes
Even though the blush of the bride's cheeks and the charm of groom's smile are enough to maintain the essential romance of the evening, there is no saying that you can't have more. Bring a sensual touch to the evening with a vignette containing roses and grapes.
As an example, imagine a drapery lining as the runner for a center table in the banquet. Adorn this drapery runner with sprinkles of loose bunches of grapes, berries or olives alongside a mix of purple, pink and red roses. Shining silver cutlery and a full white tablecloth will complete the look.
Like peonies, viburnum floral is a gorgeous choice for adding some fluffy puffy texture to your wedding design. For placing, choose a set of metallic finished vases in trapezoidal, teardrop or conical shapes. Viburnums come in a variety of colours. So, don't be afraid to use multiple colours. It won't make it too overwhelming an affair to showcase.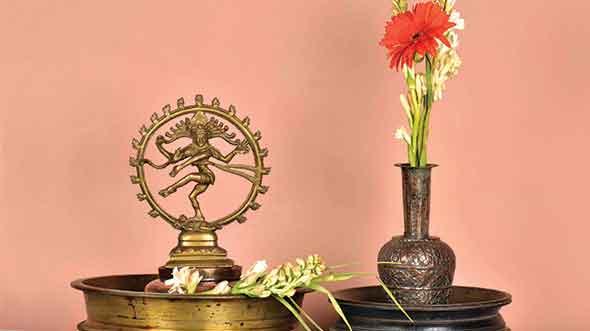 You Can Read Also: Top 10 Wedding Stage Decoration Ideas
WEDDING FLOWER DECORATION IDEAS WITH ORCHIDS
Because, who doesn't love orchids after all?
Towering Trees, Cascading Orchid Blossoms & Uplighting
Towering trees bowing down to receive the bride as she walks the aisle, is not a sight to miss. Invigorate the look with orchids cascading down the trees, ideally the white ones.
Add a touch of wintry cosiness with low-lying fog machines followed by some glamorous uplighting. The most common shades used for wedding uplighting are purple, magenta, blue and red. If you want to have more choices apart from orchids, consider the fabulous cherry blossoms lining the aisle.
Submerged Purple Blue Orchids With Underwater Crystal Bead Lights
Submerged florals is a timeless embellishment, often, synonymous with a festive and dear occasion like wedding. Usually luxury glass jars are used for the purpose.
Tall and sleek ones make the best of looks. To exude a mood of love and wine-blushing romance, select some purple-blue-hued orchids in addition to the regular white ones, to submerge in water.
For making the pop of colours sheen, you can pair up the florals with submersible or underwater crystal beads followed by an addition of electric lights.
In fact, nowadays, there are also crystal beads featuring already fitted LED light fixtures which are well equipped for lighting inside water.