Best Diwali Decoration Ideas For Home 2022: Here We Discuss about Diwali Decoration Ideas. What about You? Learn Now
Colourful sparkles of lights illuminating the black of the night, rows of tiny flames popping through the balconies of homes, fragrance of incense sticks wisping through the streets, perfume of fresh flowers, splashes of scented molten wax lining the staircases and delicious aromas of snacks piping through the neighbourhoods.
For most people, thinking of Diwali brings images like these in our mind. Since hundreds of years, Diwali is celebrated as a part of the religious and cultural tradition.
However, the day is also an excuse and occasion for most of us to fulfil our list of yearly fantasies which might be related to home decoration, dresses & jewellery, gift-giving or perhaps, food & sweets.
No wonder, there is no better occasion than Diwali to plan the whitewashing of our house or to buy a new stack of gold bangles too.
Nevertheless, when the time comes and the festive holidays arrive at last, even the smallest of homemaking tasks appear overwhelming. Flurries of guests and neighbours swing by to exchange gifts, snacks or mithais.
And sometimes even the home repair professionals too. This leaves but little fragments of time for accomplishing the actual Diwali decoration as well as for going to the market to purchase some decoration materials.
So, we wrapped together a list of 7 over-the-top Diwali decoration ideas for you which will help you celebrate the festival better this time. You can add some of these ideas to your Diwali To-do list or even, they can be your last resort for all those last minute preparations. Just read on.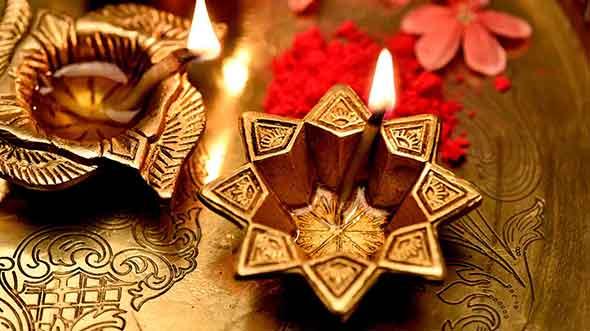 Use Glass Bottles for Fairy Lights
Old coffee jars and bottles of wine, squashes and sauces- you don't need to throw all these glass bottles just yet. Rather, this Diwali, use them to add a twist to your home's lighting. In this way your Diwali will be environmental friendly as you are re using your old bottles and jars which you never going to use again.
Simply remove the cork of the bottles, wash them clean, rinse and dry. Place them side by side, in a circle, in a tray or in any arrangement you like. Just make sure that it is close to a switchboard.
Now take some strings of rice lights and slip the wires in these bottles. When the sun sets, switch on the lights and see the sparkling glamour that shows through these bottle lights. To make them look even more dazzling, you can use multi-coloured stained glass bottles for this purpose.
If you do not want to use electric lights, you can also use slim stick candles as an alternative. Simply place the candle inside the bottle with its wick raised up. Light it up to decorate any corner of your house.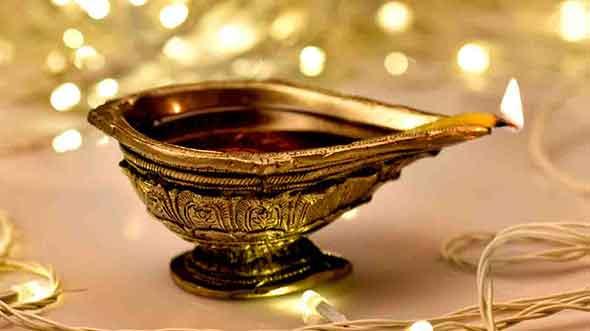 Add Colours & Textures with Decorative Upholstery
Finesse and fabric, texture and tone, craft and colour – drinking each element to the fullest, upholstery makes up the clothing of a home's space. If you pay enough attention just to the upholstery, the decoration is already enough.
Printed linens always work. To give a softer and sophisticated look in draperies and furnishings, go with fabrics such as chanderi cotton, foil jacquard, polyester jacquard and damask.
For backdrops, cushions and curtains, even raw silk is a fabulous choice to go with. With glossy jewel tones with shimmers of golden thread running across the designs and bold outlines flourishing with textures, surely your home space is going to transform in no time!
Brighten up with Twine Balls
In ancient days, people used ropes, twine and straws to make light in their homes. They would tie these materials on their loft ceilings, walls or porches, and then dangled down a lantern or a pair of bulbs through it.
Fast forward to a creative age, twine balls is a beautiful accessory to decorate your home during festive seasons. You will easily find twine or rattan balls in the market. Just take these balls and wrap strings of rice lights all around them. Tie them up to your balcony ceiling or your front door.
Another great alternative to twine balls is pinecone candles. Even they are equally gorgeous. The best part of both twine balls and pinecone candles is that you can use them as a regular home decoration even after the festive season is over.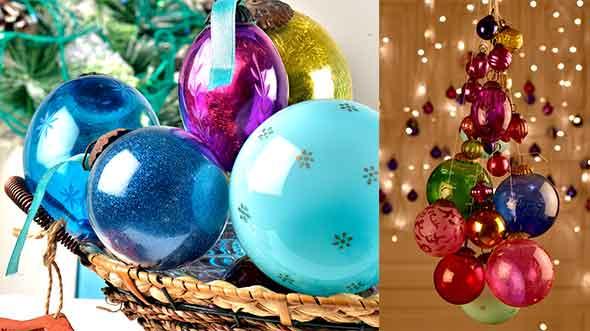 Colourful Diwali Decoration Ideas with Homemade Craft
When it comes to homemade craft, there are countless innovations you can do. From paper lanterns to glitter cardboard diyas, many such Diwali decoration ideas can be considered.
One such idea is to make garlands by stringing colourful paper flowers together. Apart from this, you can create glaze paper diyas, cut them out, embellish them with glitter and string them into a wall hanging or a door hanging piece.
From paintings to paper craft and murals, pretty much anything you can do with just a couple of stationary items in your shopping bag. The idea is worth an attempt, especially if you have children in your home!
Add Hints of Poise with Tea-light Holders
Tea-lights are little candle cups consisting of thickened edges which act as the holder of the candle and collects the wax that melts away until emptied. Tea-lights are as elegant as quirky. No matter why style of décor you have, they will complement your center table equally well in any setting.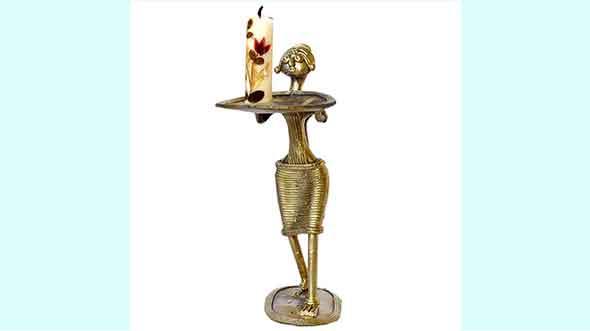 Matkas, Marigolds, Mats & Magic
The power of flowers can never be underestimated. Whether it is a home office or a living room, there are oodles of floral fashioned Diwali decoration ideas.
While you can always have faux flower accessories, the day of Diwali certainly deserves the aroma of real, fresh flowers, right?
The most common flower used is marigold. You can create little flower mats or door hangings by stringing marigolds together. If you are making a flower based rangoli design, you can also outline the design with DIY painted clay diyas. Light them up on the Diwali evening.
Diwali Decoration Ideas using Meenakari Artwork
Meenakari is a popular art form of India. Glimmering beads, lots of colours and plenty of glitter, it is something you won't be able to take your eyes off from.
From your temple's gullak to the front door's Lakshmi Charan, from your dry fruit tray to the pooja thali, from wall hangings to tabletop accessories, you will find an array of Meenakari decorations for Diwali.
To complement, you can make glitter rangoli using foam glitter sheet, pearls, sequins and kundan. Also a hanging a jewelled toran at your entrance door along with mango leaves is a good idea.