Diwali is a festival that is celebrated around the world with superb fervor and gaiety. The festival marks the return of Lord Ram and Sita to Ayodhya after ending their 14 years exile in the forest.
This Amavasya day is a perfect fit for celebrating and people opt for candles, diyas, lamps, etc. for lighting their homes, offices and temples. With the advent of technology - string lights, LED lights, strobes, etc. are also bought in to create a new appeal to the festival. Undoubtedly, the festival is incomplete without diwali light decoration ideas. Many these are simple and affordable ways to amp up your home for the big day.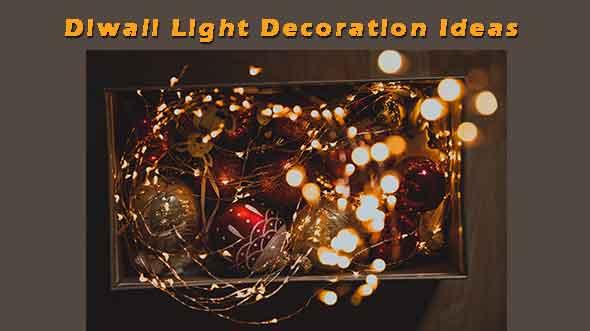 Candle and diya decoration
Diwali is incomplete without candle and diya decoration ideas. Candles that are made from gel wax last twice if the candles made from paraffin wax. As a result, gel candles are a popular way to decorate your home. It also offers a colorful and eye-catching display of shades to mark the festive season.
You Can Read Also:- Ceiling Decoration Ideas
Although, the fancy lights remain an evergreen favorite yet for your indoors, go for using old wax or candles and melt them in a way to create a fat candle. Once done, use a carving knife and make beautiful designs of rose petals or even Goddess Laxmi.
You can also use essence while making these candles to give a charming decor idea. You can also dip these in sandalwood aroma and create a lasting impression on your guests. What is more, these are a perfect gift for your friends and family.
You Can Read Also:- Door Decoration Ideas
Instead of investing in expensive wall lamps, you can opt for this stylish and perfect dinner table or wall decoration ideas. Use some borosilicate glasses, bowls, etc. Use fresh flowers, floating candles and be ready to impress your guests with sheer elegance.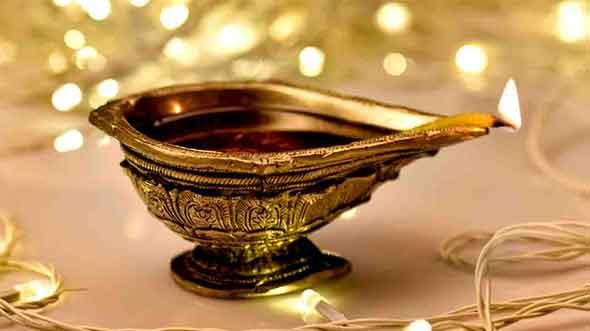 You can also create these candles and floating lights using your hobby kits. Provide a personal touch using henna designs and light up your home in a perfect way.
Affordable and DIY solutions for your Diwali decoration
Goddess Statue made from chocolate
You can use brass oil lamps to light up your room this Diwali but nothing beats the eco-friendly ideas like creating a statue made from chocolates. This is a good way to get the perfect Decoration that is both eco-friendly and healthy. Once the festival is over, you can immerse these in milk and create a humble request for divine blessings for yourself and the environment.
You Can Read Also:- Best 9 pot decoration Ideas
Diwali light decoration using fancy goblets
Another awesome way to decorate your home is to create a Diwali light decoration using fancy goblets. You can go for flowers, photo frames, lanterns and place these on a corner to the house. This can also be used for your Diwali dinner party to create an excellent decor item that is also practical.
Although, stylish brass oil lamps are perfect for your home decor, yet you can also use these for making a style statement especially this festival season. You can also use handmade wheat dough diyas to light up your indoors especially your pooja room on a shoestring budget. For the best results, paint these diyas.
You Can Read Also:- Candle Decoration Ideas
If diya decoration ideas seem too much for you, use the above idea to create an easy and affordable Diwali decoration theme. Simply fill an old wine bottle along with string and fairy lights and then place them on a string or hang them using a hula hoop. You can also place these on a wine rack after connecting to the Electrical power supply.
Another alternative to expensive fancy lights is to use a cardboard or round sheet of plywood and then stick to it large numbers of LED or string lights.
Use the remaining space to be filled with pearls, Crystal or artificial flowers. You can also go for shapes like square, heart, round, etc. This too makes for a stunning piece of accessory for your home and living room. Alternatively, you can also use them post the Diwali festival.
You Can Read Also:- Reception Stage Decoration Ideas
Creative diwali light decoration
The festival is celebrated by using a lathe number of gleaming lights - diyas, kandils, paper lanterns, etc. You can opt to buy these directly from an online store or can use the DIY solutions to get the best results.
These paper lanterns are perfect for your windows or walls of the house. Use a cue from these ideas and add a special space to these Diwali decorations on the budget.
You can easily get brass oil lamps from nearby stores and then create a lantern using papers. Use pom poms, mirrors, threads, ribbons, buntings, etc. to gain access to the most popular decor ideas. You can even opt for glitter and fragrance and then place these glittering lanterns on a budget.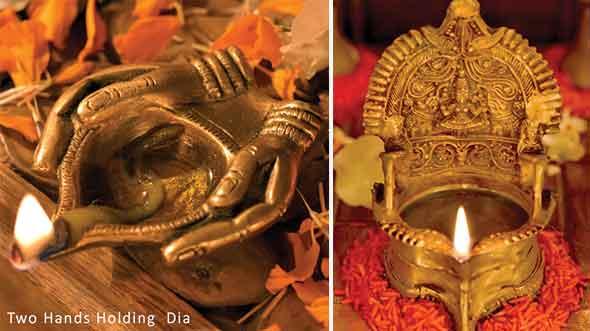 Use a wooden hanger and then make a hole into an old tin. These can then be painted in stylish colors, spray paint, glitters, etc. You can opt to hang these on the wall using clothespins. You can also use these to highlight the halls of your home.
A beautiful way to charm all your guests and the perfect way to get the best results for wall lamps is using these lanterns made from jam bottles or jars. You need to give these a gentle amount of flowers, glitter and crystal decor to get the best results. Once done, go for filling these with water and then place a floating candle for the best results.
Quirky + Fancy lights
This DIY diwali light decoration idea uses fancy and fun ways to decorate the lamp. Use laces, decorating strings, petals, pearls, etc. to create the perfect look and then place on top string lights in the form of a jellyfish for the best results.
Similarly, you can easily create quirky sea animals using bangles or pebbles. This creates a stunning piece of home decor on a budget.
Moroccan patterns for Diwali decoration
This is a beautiful way to use fancy lights around the house. These work perfectly for any home whether big or small. These are not only magnificent but also perfect for any home decor needs. Here one can go for mirror, chips, glass and ornamental artwork for the awesome Diwali decoration.
Bring an old and discarded CD and paint it or embellish the same using funny or quirky Decoration. You can also use epoxy resin to hold these as a stand for diyas or candles. The idea is eco-friendly and affordable price option for your needs.
Question 1 - What are some of the most important aspects of Diwali decoration for your home?
Answer - The ultramodern design themes that work well for you this festive season is the use of creative ideas like the following -
Place flowers and candles along with small fairy lights in stylish patterns inside cages. Give these cages a good coat of spray paint for the best results and place these outside your home to ring in festival appeal
Floating candles can be placed inside glass container along with smaller flowers like jasmine to get the mesmerizing appeal. You can also use a brass pot and use lots of rose petals and diyas for the best results
Use paper lanterns that can be hanged along with the lights. You can opt to buy these from XXX store on a budget.
Place colorful blinking light behind curtains, sheers, balcony and windowsills.
Place a few candles of different sizes on a mirror tray. These add a cozy appeal to the room decor
Use aromatic oils and candles to freshen up the home. Opt for the ones like jasmine, rose petals, sandalwood, etc.
Question 2 - What is the best way to decorate the home using diyas?
Answer - For the best results for organic lighting solutions, go for clay diyas and earthen lanterns and then use them to create a charming decor effect. You can also use candles in colorful glass bottles or keep a diya under the glass dining table for the best results.
Similarly, for the living room, use small twigs in a vase and then drape some fairy lights over them. So, LED string lights, flickering lights, rope lights got the best results. Never place any diya close to curtains or loose fabrics for the best results for your safety measures. It is also important to keep the same away from the reach of the young children or toddlers.
Go for this gorgeous wheel mirror and use various colors of twinkling lights that is perfect for adding charm to any space. You can also go for mosaic tiles, wood, spray paint or hues in this colour wheel for the best results.
Similarly, you can use a full-length mirror or a small one to create a starburst. Once done embellish it with rustic wood and give a fresh coat of epoxy resin or varnish to get the best results. This is perfect for any bedroom or living room area.