Teenage is a very tricky time for every child going through it. Strong opinions, stubborn attitude, and in a hurry to grow up are just a few things associated with this age.
Thus, when looking to decorate your teenage son or daughter's room, you need to choose from his or her perspective rather than doing what you think is the best. It will help if you are looking for teenage bedroom ideas that work well for them.
The best way to go about it is by finding out more about what he or she likes, role models, design choice, colour choice, and more. It will give you something to begin the job of decorating a teenager's bedroom.
When doing up this room, remember that this is his personal space where he can express himself in any way he pleases to do. So, even if his tastes are unusual and diverse, tie his passions and interests beautifully together.
Come up with décor ideas that give them space to carry out different works like sleep and lounge, do their homework, keep their books, store their music CDs, hang out with friends, and more. Here, we bring you some fantastic teen room ideas that are sure to resonate with them.
If you ate looking for a perfect teen room idea that works well for your fast-growing baby girl, consider this medley of metallic mosaics.
A dash of metallic accents here and there will give a unique touch to her room and give her a diva feel. The metallic accents can be in the form of a table-top or a blanket.
2. Showcase Their Hobby
If your kid is passionate about skating or surfing, hang his shining, gleaming surfboards on a wall to showcase his hobby. He will also love bragging about his passion whenever he has friends' home.
Understand his interests and make that your teen bedroom idea. It is the best way to be successful in your room décor idea.
3. Make Your Nation A Matter of Pride
Teenage is a very impressionable age. It is the right time to make your kid realize the significance of the nation and evoke feelings of pride for the same.
Using this as a teen room décor idea, you can hang posters or spirit items in the room to give him a sense of pride and belongingness for his country.
4. A Stylish Grooming Place- A Cool Room Idea
As kids grow in age, they become more conscious about their looks and how they come across to others. They start spending a lot of time on grooming.
Why not create a lovely grooming space for them where they can keep their grooming products nicely lined up? It is undoubtedly a cool room idea for your style-conscious teenager.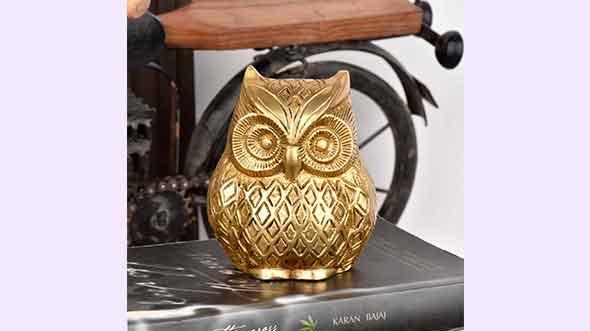 5. A perfect Teen Bedroom Idea- a Hangout Corner
Ensure that the room is comfortable and inviting for your teen. Irrespective of what you choose as the best teen bedroom ideas, always ensure that it has enough space where they can laze around. Create a soft seating nook that is ideal for them, whether sitting with friends or alone.
Set aside space to store things like a guitar, skating blades, hockey sticks, music systems, and more. It is also the place where they can relax a bit before they put their energies into studying.
6. Lovely Patterns- A Lovely Small Teen Bedroom Idea
When decorating the room of your small teen, choose lovely patterns to add colour and style to the office. It is a perfect and workable little teen bedroom idea that will add a lot of energy and positivity to the room.
Moreover, it is also easy to change accent colours whenever you desire some change in the look of the room.
7. Bohemian Teen Girl Room Idea
If you are looking forward to adding an eclectic vibe to your teen's bedroom, this Bohemian Teen girl room idea proves to be an excellent choice.
Go for mixed patterns, found objects, engraved or painted drawer knobs, mirrors, and more to create a perfect vibe. Choose bright but muted shades of the clear that is an ideal reflection of the teenager's taste and style. Add a grooming table to the room where your Lil' girl can get ready at leisure.
8. Teen Bedroom Designs- Eye-Catching Headboard
Another teen bedroom design that works well is making a style statement with eye-catching designs on the headboard. Go for vibrantly coloured polka dots or floral patterns that are sure to add a lot of flair to the room in an understated place.
Having bright colours in the room keeps the mood upbeat and positive that is so necessary for every teen going through growing up pains.
Add a few colourful wall hooks to add a stylish touch. These hooks are aesthetically pleasing and serve the purpose of hanging things like a jacket or a tennis racket.
9. An Elevated Style in Rooms for Teens
Another style that works well in rooms for teens is elevated. By elevation, we mean bed with a platform and a lot of storage space within.
It will give a neat and clean and organized look to the room. Teens have thousands of things that mostly lie here and there. Thus, they must have a specific space to store their belongings. Having an elevated style with ample storage space solves this problem.
10. Enchanting Color Story
Create a lovely colour story using the child's favourite colours. It will not only create a unifying theme but also make it look a room straight out of a movie set.
Use different shades of the colour when selecting suitable door handles or when looking for vibrantly coloured wall hangings. You can use this opportunity to hang a lovely poster or a handmade painting by your child to adorn the walls beautifully.
Choose bed sheets, blankets, and other furnishings in different shades of the same colour to give a seamless look. The reading nook can also be furnished similarly with a lot of throw cushions to add beauty and comfort to space.