When we visualize Diwali, the first image that comes to our mind is a beautiful home, well-lit with diyas, rangolis, and a lot of happy faces. With this festival just around the corner, it is time that we start preparing for it. There are multiple ways using which you can decorate your home. Celebrate this festival with a lot of joie de vivre and spread happiness all around. Here we bring you some amazing Diwali Decoration ideas that are sure to appeal to your aesthetic senses. Using all or a few of these ideas, you can dress up your home for Diwali.
Decorate with Diyas
Diwali is incomplete without twinkling diyas lining up your home boundary. Light up every corner of your home with the soft glow of diyas. Besides using earthen diyas, you can also choose more traditional and classiest looking brass diyas. Brass is an amazing material that seems to come aglow when lighted. Choose a wonderful design with single or multiple wicks and place it in your prayer room or living room.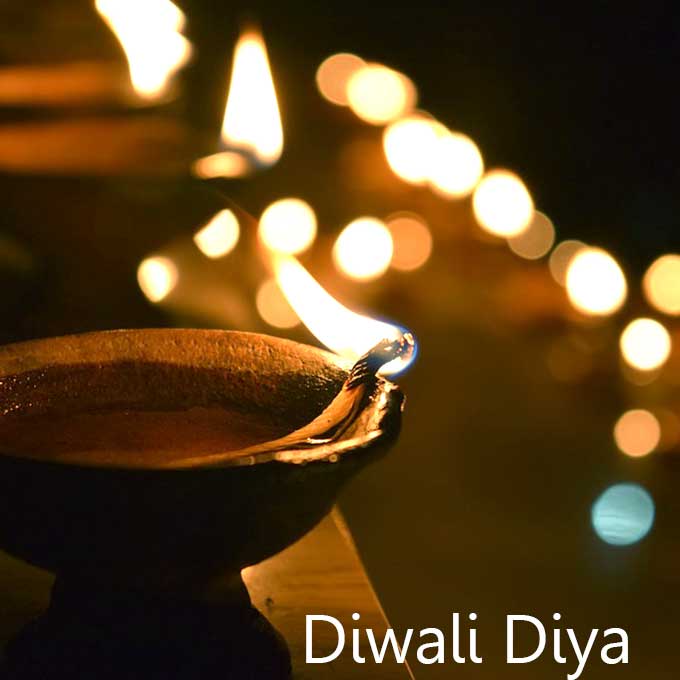 On the day of Diwali, we pray to Lord Lakshmi, the Goddess of Wealth to bestow her blessings on us. Thus, focus on this area and make it look more beautiful and stylish with your lovely touches here and there. Clean the room thoroughly and use oil lamps to brighten up this space. The beautiful idols of the Gods will look lovely in the soft glow of lighted lamps.
If you wish to add a religious and traditional touch to your space, go for Nilavilakku Oil Lamp. It is a traditional lamp used in the temples and prayer rooms in households of Kerala. These are very elegant and extraordinary in looks. It adds to the look and grace of any space where it is placed. Depending on how lighted you want your space, go for multiple wicks.
Fairy lights can also add splendour to your lovely home. Light up every nook and corner of your house using this multipurpose light. You can place it in an old, wine bottle and light it up. Place it in corners and make every inch of your home look lovely. Fairy lights also look lovely when spread over on trees, shrubs, and pillars of your home and more.
Hang tea lights from the ceiling to add a trendy touch to your Diwali décor idea. These simple touches here and there can make a remarkable difference to your home. So, as soon as you plan to start with your Diwali decoration project, begin with cleaning your home from top to bottom first. It is believed that the Goddess of Wealth, Goddess Laxmi enters in a clean home. So, do not shirk away from heavy duty work. Tighten your belt and start cracking. Once done, start with your Diwali décor touches. Begin with lighting arrangements and then move on to other Diwali Decoration Ideas.
Torans or Bandanwars for Diwali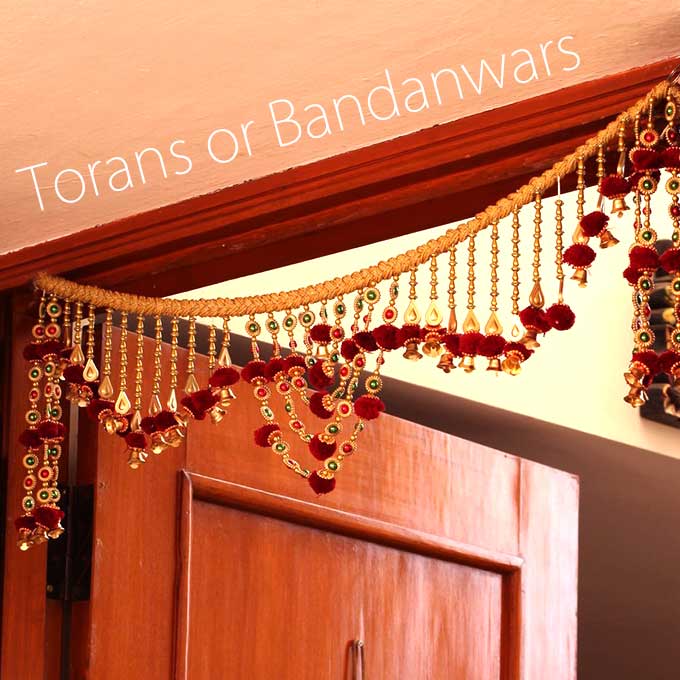 Torans or Bandanwars available in colourful, embellished designs are hung on the main entrance door and the door of the prayer room. It is a way to welcome the guests. It is considered auspicious and is also one of the best Diwali Décor ideas. Check out the range of torans available and choose something which is vibrant in look. If you are a true nature lover, you can use fresh marigold flowers and the leaves of Ashoka tree to make these bandanwars. It not only gives festive vibes to your home but also add a lot of color and freshness to it. Make strings of flowers and cover the entire door with vertical strings.
Splash a Cornucopia of Colors with lovely Rangolis
Rangoli has a lot of auspicious significance. Thus, make your home Diwali-ready with lovely, creatively made rangolis using colors, candles or diyas, and fresh flowers. All three can also be used together to come up with lovely patterns. There are stencils available in the market if you do not know how to make rangolis. This hardly takes any time, and you can make a lot of them in various parts of your house. If you wish to make traditional rangoli, spend some time checking out tutorials that will give you a fair idea of how to make them.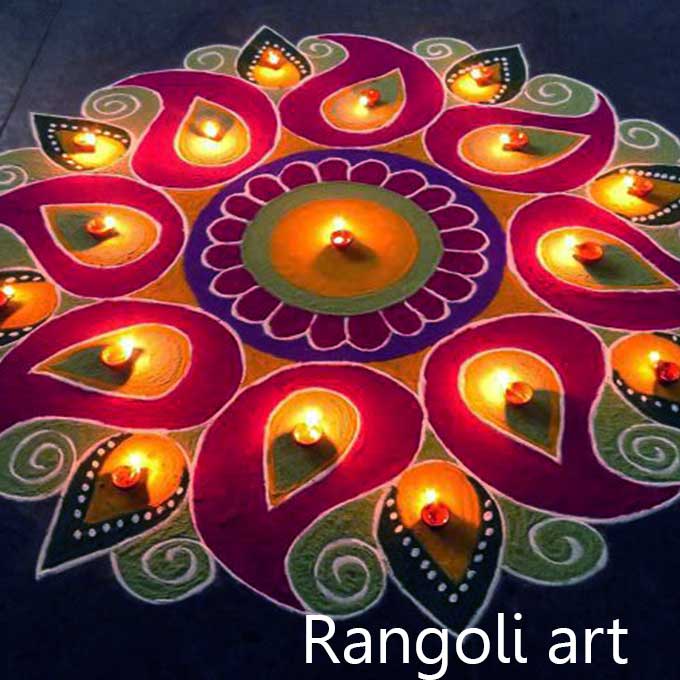 Potpourri
Another one of the several Diwali Decoration Ideas that are surely going to appeal to your senses is potpourri. It not only lends a beautiful look to your home but also make your home smell simply divine. Place the bowls of potpourri here and there to lend an earthy yet modern look to your home décor efforts.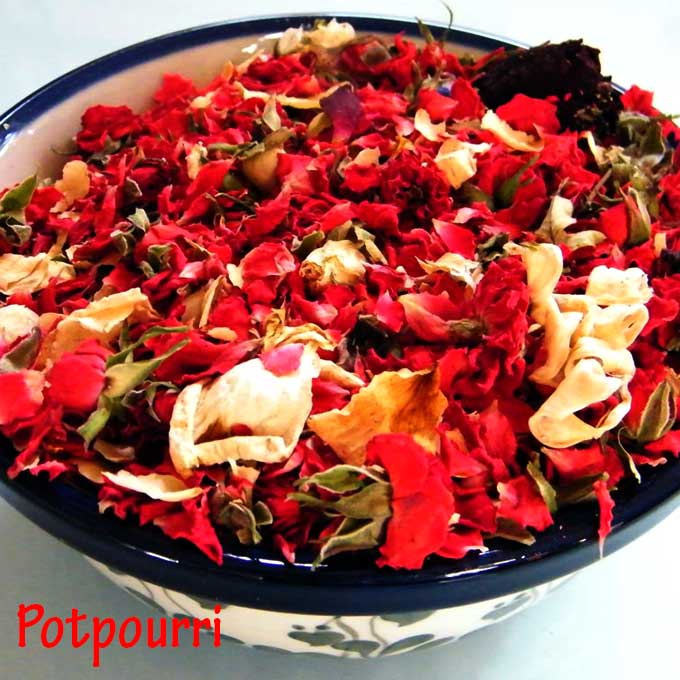 Paper Art
If you wish to engage your kids in your Diwali décor efforts, choose ideas that they can easily manage. For example, they can go for paper art. Using colourful paper, they can make kandeels and paper lamps. These look very lovely and add a lot of colour to the area.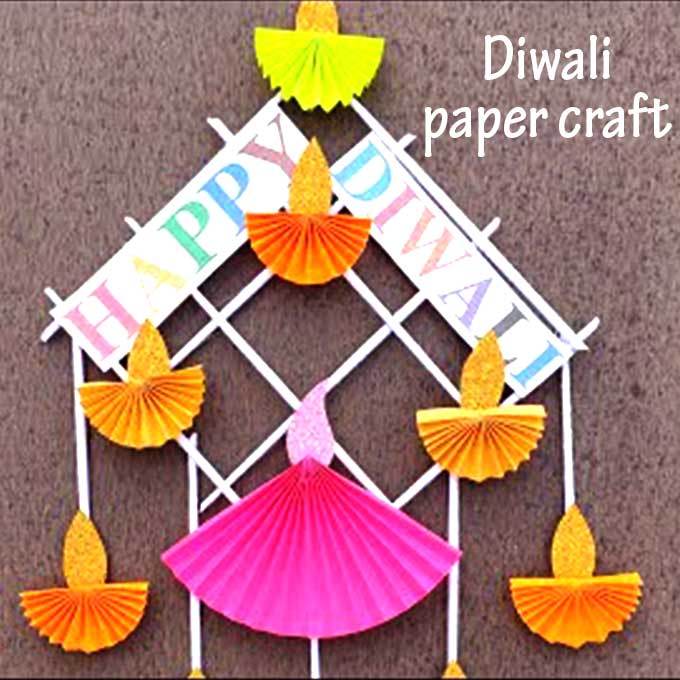 Go for Vibrantly Coloured Furnishings
Replace your old, worn out, dull looking furnishings with brighter and vibrant ones. Keep a set of furnishings especially for the festive season. As soon as you replace them, you will see a visible difference in the look of your home. It will come alive with multiple colours dancing right in front of you. If possible, choose embellished ones as it adds more character to them.
Urli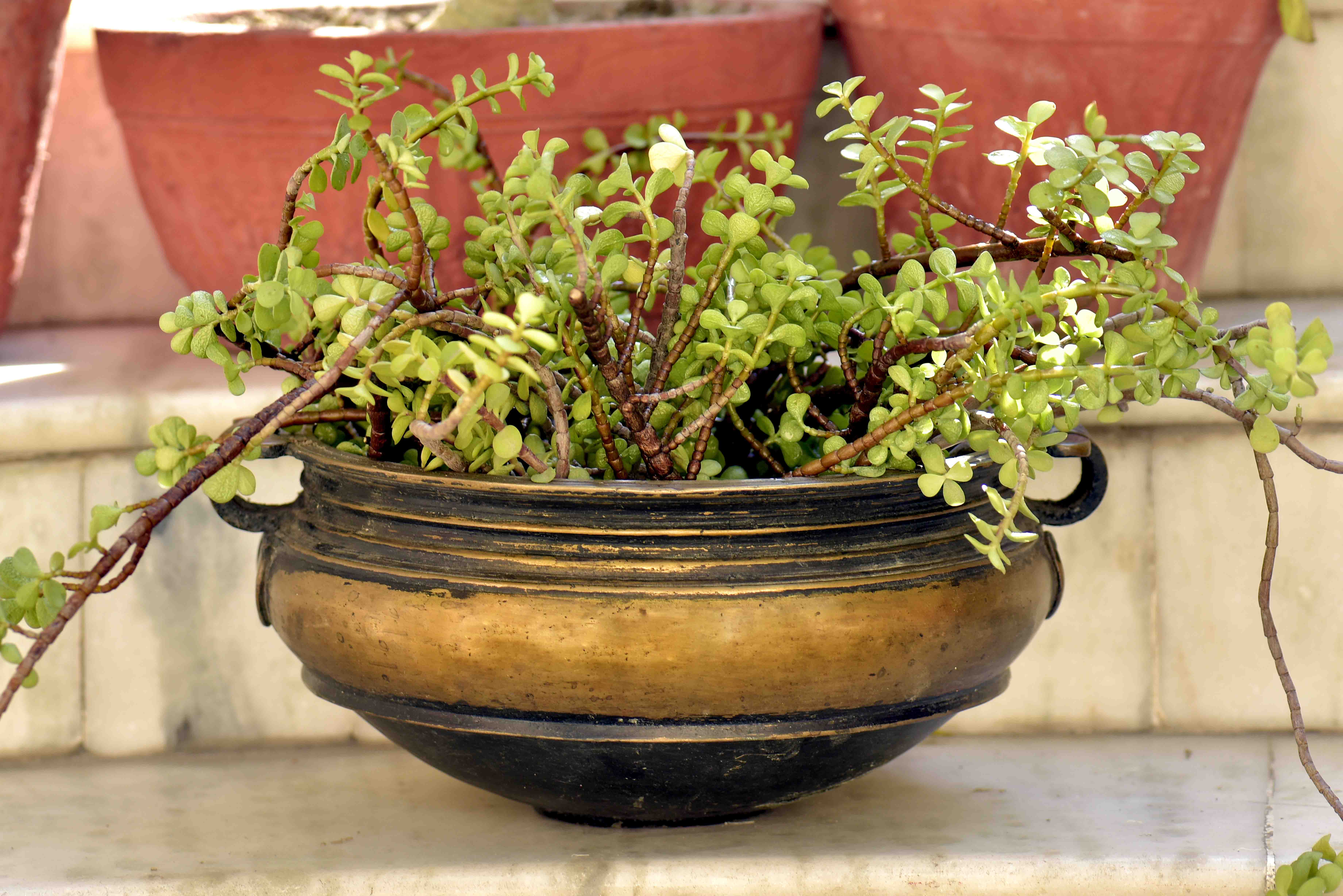 Place a brass or ceramic urli filled with water, floating rose petals, and floating diyas at the entrance. As soon as your guests enter your home, they will me mesmerised with this lovely display of colour and light. It will fill the room with a soft glow and heady fragrance of the flower petals. Choose fragrant flowers for a better effect.
You Can Read Also: -
- Latest Diwali Decoration Ideas
- How to Restore Vintage Furniture
- Best Lighting Decoration Ideas
- Indian Wedding Decoration Ideas
Wax candles in Mason Jars
If you want to make your outdoors come alive during Diwali, hang mason jars from the tree branches. Place lighted candles inside the jar. It will look like twinkling starts from far away glance. Light up your pathway also with diyas, lamps, or any other light. Thus, right from the entrance of the home to its interiors, every corner will seem bursting with joy and happiness synonymous with Diwali.
There is no dearth of some of the best Diwali Decorations Ideas Online that can help you change the look of your home and get it ready for celebrations and festivities that continues for five days.