Whether you decide to wear Indian ethnic dresses or glamorous Western wear, we have an incredible silver jewellery range that suits your dressing style. When planning to carry a traditional ethnic dress, check out the following designs to complete your ensemble.
The Polki designs
Various forms of Sterling Silver Earrings are available online with works like meenakari or Polki designs. The craftsman uses finely powdered glass to give colour to the jewellery. These go well with any traditional outfit.
Animal and plant motif Sterling silver jewellery
While you decide to buy silver jewellery online, you will surely come across variants inspired by nature on the 92.5 percent of pure silver and does not tarnish quickly. You can easily choose from a variety of such jewellery items to go with a saree or suit.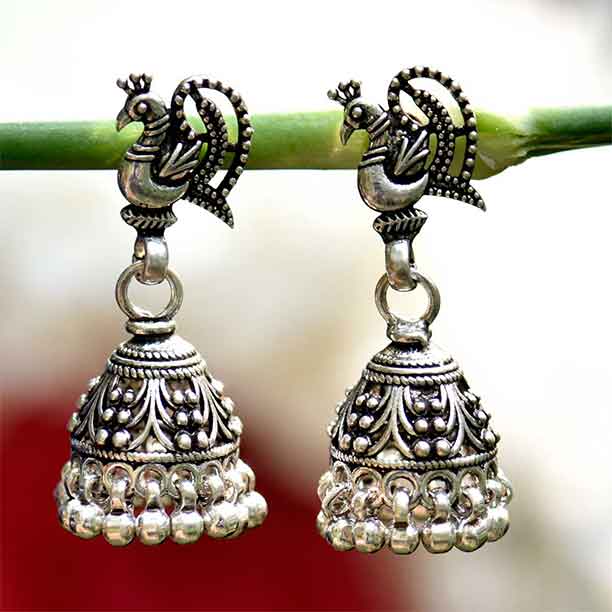 Antiques
In this case, silver earrings are metal earrings with a mere coating of silver to make them extremely beautiful. These can be put to everyday use.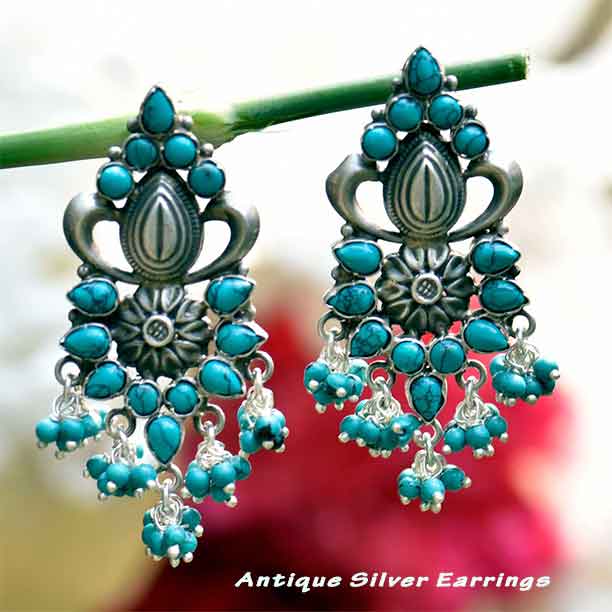 Oxidized silver jewellery
Another form of popular Silver Earrings for women are the oxidised variants. It is darker than other types of silver and works well with skirts and Indo-Western style.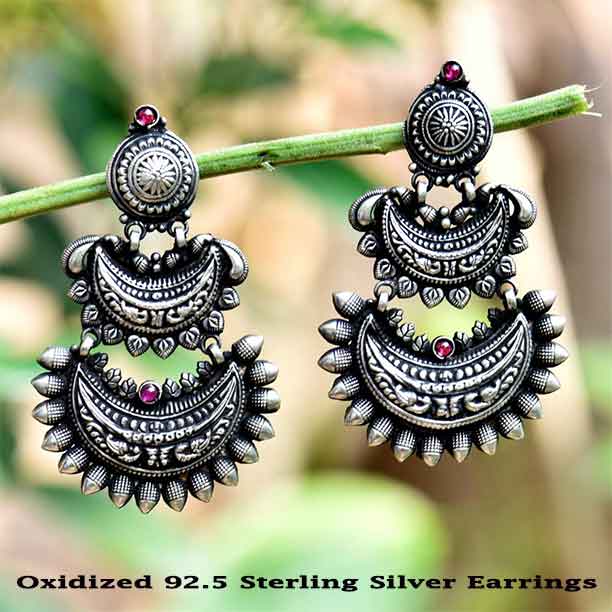 Stylish Jhumkas
An eternal jewellery favourite is the Silver Earrings for girls in the form of a Jhumka. The Karanphool Jhumkas are extremely beautiful and are a perfect gift for yourself. These can be worn out to festive occasions or parties.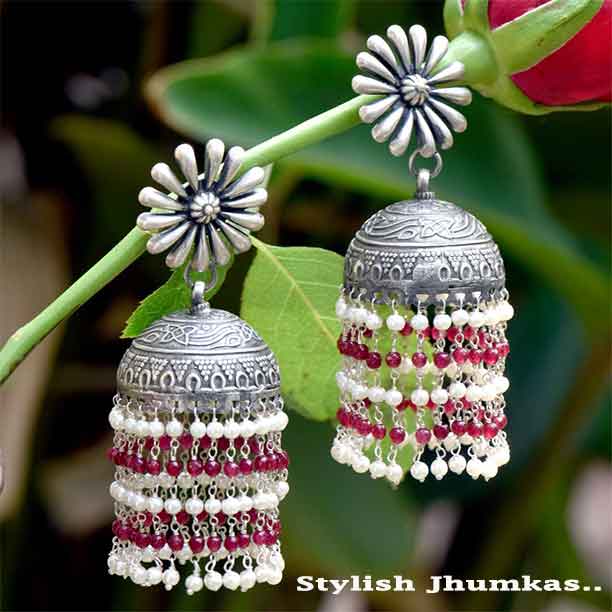 Kundan style gold plated silver jewellery
These are a perfect way to get something better than Sterling Silver Earrings. Kundan decorated using various gems that also have charming designs set in silver material also looks nice. Wear it at any party and be the center of the attraction at the party.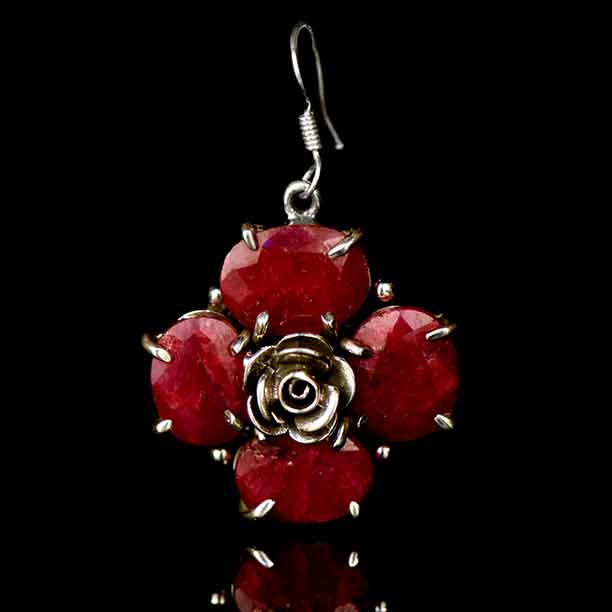 Western wear sterling silver earrings
If you decide to wear Western attire for a get-together or a party, here are a few silver earring options that would go well and complete the look.
Dainty Sterling Silver Earrings
There is something extremely perfect about using the dainty pieces of Sterling Silver Earrings to enhance your overall appeal, and these are one of the easiest ways to boost your style and appearance on a budget. When used right, these Sterling Silver Earrings can even make even the outfits like a little black dress (Classic western gear) - appear charming and elegant.
The Indo-Western delights
It is frequently observed that the Indo-Western designer outfits too bright up with the right silver earrings or Kundan pieces. As a result, these simple Silver Earrings can make you appear paparazzi worthy at any time.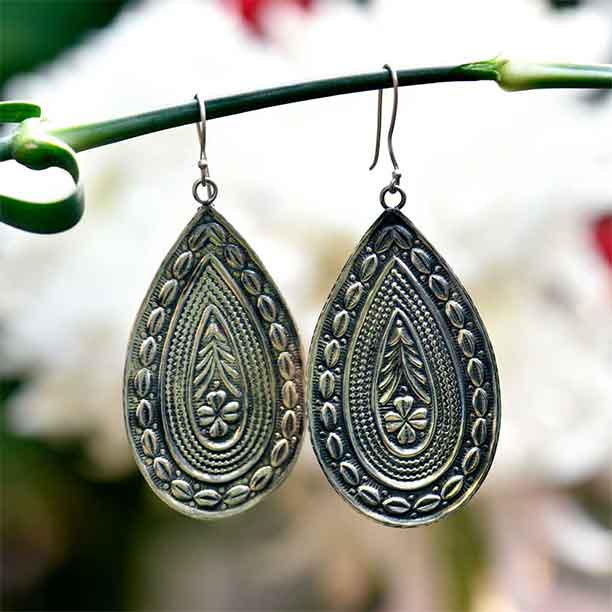 Studs
Stud earrings are one of the simplest products that work best for both formal and informal events. Usually, a stone or ball is inserted to create an extremely easygoing style.
Drops
The drop style drops slightly below the ears. This large style gives a better variety by joining several pieces of jewellery together.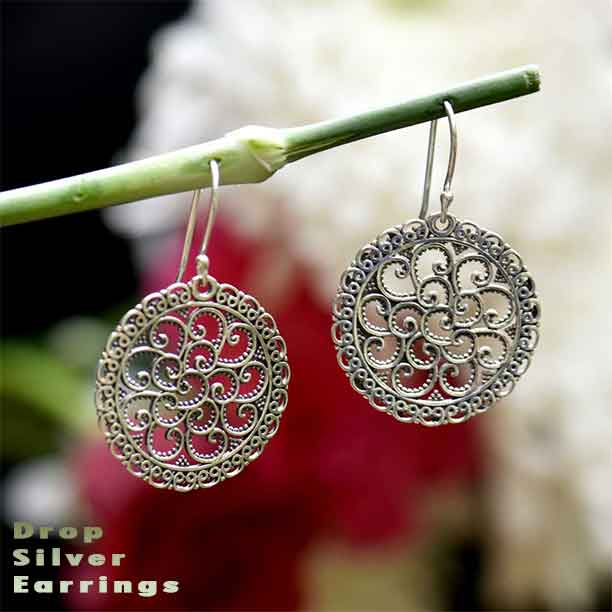 Hoops
Hoop earrings are large, and round wire threads through the ear create a huge yet complete structure. These are perfect for your casual wear.