The practice of chewing betel nut leaves in India is embedded in our rich historical past. It is believed that betel leaving chewing existed in the country even during the pre-historic times. The essence of the Copper Paan Daan lies in the fact that the betel leaves need to be stored in a safe and enclosed space so that the freshness of the leaves is maintained.
Significance
The basic purpose of using the Copper Paan Daan is to safeguard the betel leaves and seeds. However, people do not buy this piece of the antique box just for this purpose.
The copper made box is generally handcrafted and consists of intricate complex artwork. They are made by artisans who come from families that have been involved in such art forms for ages.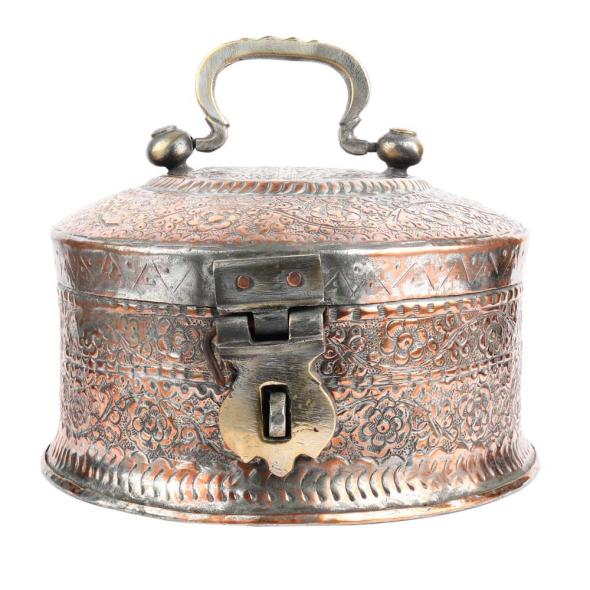 Their ancestors and forefathers were involved in this form of handwork and the art has been passed on from the father to the son, and so on, for years now. Thus, the Copper Paan Daan is symbolic of a culture, and history – a legacy to be proud of.
The classical paan daan is also used in many Indian households to decorate their homes as its style and design truly stand out in the crowd.
There is a feeling of aristocracy and royalty with the box around. In some houses, it is used to keep sweets and mithais, and even distribute the same to others around during festivals and ceremonies.
History Of Copper Paan Daan
The traditional Paan Daan was made from precious metal - silver. With separate compartments, the box was used to store not only the leaves, but also betel seeds, and other ingredients that are used for preparing the paan. The conventional design of the silverware consisted of many perforations and holes.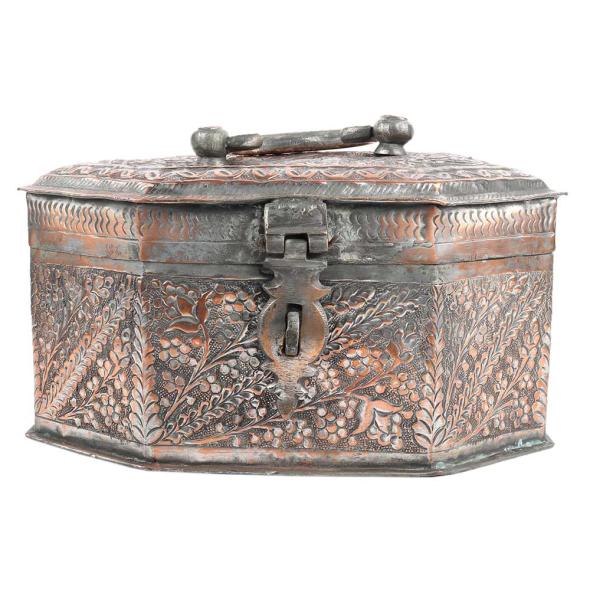 Historically, the paan daan was used quite popularly by nobles, kings, and maharajas. Wajid Ali Shah, the last ruler of the Oudh was a regular user of the box. Of various sizes and shapes, in the last few centuries, the paan daan was highly portable and connoisseurs of the paan would keep one close with them.
You Can Read Also:-
What is the Copper Paan Daan made of?
This particular box is made from copper. The work is done by master craftsmen who belong to a particular community that has spent years and ages doing this work. The making of the copper paan daan involves minute detailing and expertise; also knowledge of the ancient art form. Care is taken to make different types of compartments that enable easy storing of different spices used for making the paan.
Description of the product
The Copper Paan Daan is made from copper. This vintage vessel is gorgeously made and does not necessarily be used for keeping betel leaves. It can be used to store things like letters, snacks, savories, sweets, and other use of daily items.