It's possible that while you're having your house built or renovating the new property you just bought, you'll think of the doors as a minor component. People even believe that door decorations such as door knobs are insignificant and that it is much easier to buy them all at once. On the other hand, door handles serve an important part in keeping you secure and beautifying the interior of your home.
You must have a clear picture in your mind about the type of Doorknobs you require, which will not only look fantastic on your doors but will also provide the highest level of protection and privacy for your family and friends. There are many other things to consider before choosing Doorknobs.
Which factors should you consider when selecting the Door Knobs and Door handles?
When deciding what type of door handles to buy, it's also important to consider all of the important elements to make an informed decision. Some of the most important considerations are listed below, and they should not be overlooked if you want to get the correct door addition for your home.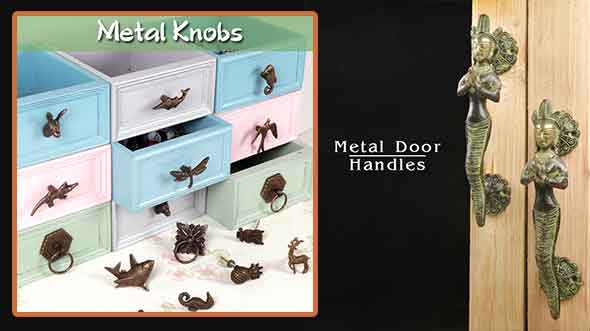 1) Choose the doorknob's style, shape, colour, and surface carefully:
The first and most essential item to consider when buying door handles is the design. To begin, determine the type of lock you desire. Door handles come in a wide range of styles and shapes, so choose one that looks nice but is easy to use. After you've decided on a style, you'll need to find a colour that complements or contrasts with your door and other furniture. There are undoubtedly a plethora of colours to choose from, so choose wisely. After you've decided on the style and colour, you'll need to consider the doorknobs' finish. You can choose from a variety of finishes, including matt and antique. Investigate which is the best, and then make your decision accordingly.
2) Don't overlook the importance of safety and security:
When it comes to purchasing door handles, safety and security should be at the top of your priority list. Ensure that the handle and its lock have been thoroughly examined; by a third-party agency. It is necessary to ensure that the doorknobs you purchase are secure to use, whether for your front entrance, study area, children's room, or any other room in your home. While shopping, you should be satisfied that you can put your trust in it to keep you and your family secure.
Most home thefts occur when the door's knock slab is kicked in or struck with a heavy object. Robbers can access your property by weakening the lock or just busting through the door around the entry system. The structural strength of a tubular latch is significantly lower than that of a Mortice lock.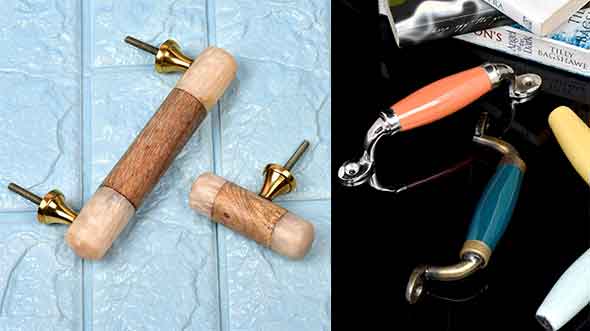 3) Make certain that the option you choose ensures sufficient privacy:
There are many doors handles with terrible locks that don't provide any personal privacy. Even among the renters of the house, door handles must give you the highest privacy. Unintentional walk-ins when you're in the restroom or changing behind the door can cause embarrassment and considerable agony. To avoid everyone from embarrassment, make sure you purchase Doorknobs that have a fully functional lock.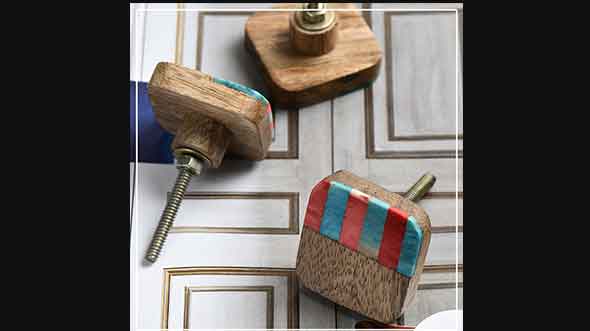 4) Make sure the lock you choose does not exceed your budget:
When choosing door handles for your doors, you should compile a thorough list of factors to examine to ensure that you are getting the proper product. However, while ensuring that everything on the list becomes available to you, do not go overboard and increase the budget above what is necessary. Although it may be required to stretch a budget to purchase the correct item for your door, it is not necessary to spend twice as much as you had anticipated.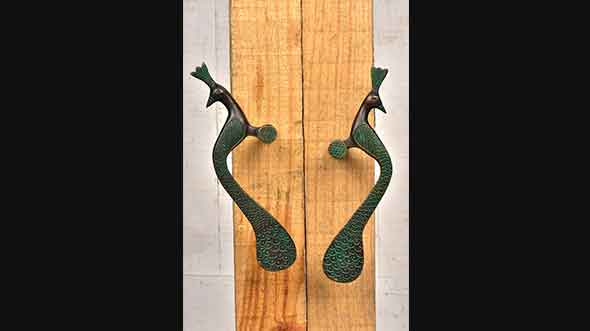 - If you're a home builder, developer, or amid the choosing process, you'll have had to budget for your doors and, ideally, your door furnishings from the beginning.
- If you're at the point where you need to think about a budget for your door handles, think about not only the points above but also how often you use them. Tough door handles are required.
5) Check to see if it's simple to use:
When seeking beautiful and fashionable door handles, customers often choose the ones that are difficult to use. Some current door handles are quite difficult to operate and do not give adequate ease of usage. You must ensure that everyone can readily administer the one you get. Choosing Doorknobs that do not cause problems for anyone is especially important if you have children at home or expect many visitors with children. You must also choose the Doorknobs based on the frequency with which the door is used to determine whether the chosen alternative is the right match.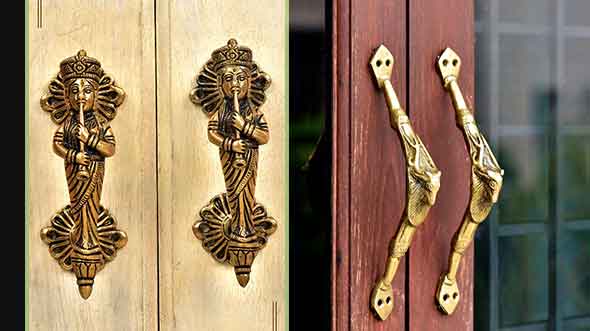 6) The guaranty and warranty:
When choosing your handles and knobs, keep in mind that not all hardware is created equal! Some door handles come with very short warranties.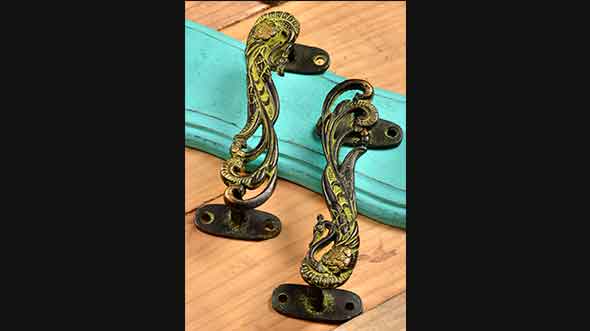 7) The Door's Operation:
After you've determined the type of handle you'll require, you'll need to figure out what it'll do. You'll need a non-locking passage knob or lever for hallway and closet doors. Consider a locking, privacy knob, or lever for bedrooms and bathrooms. Purchase a non-turning, fake knob or lever for aesthetic door pulls and a keyed knob or lever for exterior or higher security needs. It's an excellent idea to make a list of all the doors in your house and the functions they'll serve to ensure you have the correct door handle.
Door knobs are a simple investment, but they play an important function in keeping your home safe (pun intended) and ensuring your privacy. In addition to being practical, they can also be used to improve the décor of an area. Whatever you desire from a door handle, knowing what to look for ahead of time can select the ideal one for your needs and wants much simple.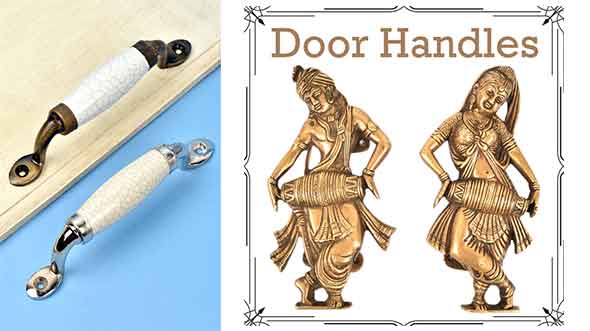 Every person desires to have their home equipped with furnishings that enhance the property's beauty and increase its value. Because doors are the most significant feature of any structure because they express the essence of the home, they must be stylish. However, having merely fashionable doors and accessories is insufficient.
Other major factors must also be considered to guarantee optimum protection to your complete family and visitors. You don't want Doorknobs that are merely there to show off the house's elegance; it's also necessary to ensure the safety of your household members. By considering all of the criteria mentioned above, you can ensure a high level of security, privacy and ensure that the appearance of your property is flawless.
The cost of a designer handbag can be quite high. You may spend a small fortune to own that collector's edition or special designer launches. Since these bags use special quality products, styling and handmade inserts, the price tag is much more than that of an average bag. Top luxury bags are often designed to be a piece of art and thus may have an exorbitant price tag. A well-selected handbag can be a major investment and may bid you through a lifetime of crisis. It can be a trusted travel companion or a cherished family heirloom. Many people buy these bags for highlighting their status and provide a sense of belonging.