Cherry Tiny Floral Knob (1)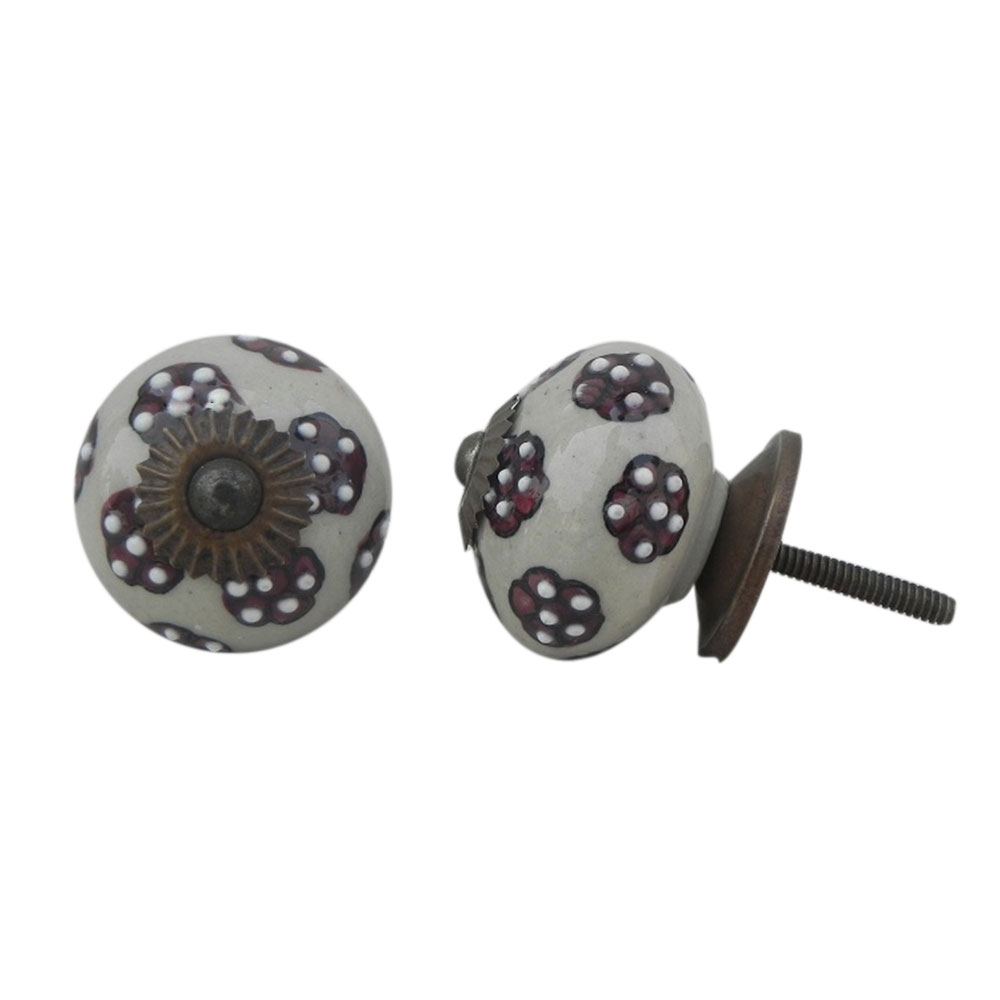 Hover
Click on image to zoom
Description
.Cherry Tiny Floral Knob. Ideal for kitchen cabinets, kitchen drawers, dining room, bed room, chest drawers, dressing tables, almirahs, etc.
No additional hardware required.
Pack of one piece
Material ceramic and Metal
1.5 inches diameter approx.
1.5 inches projection approx.
Bolt size: 1 inches approx.
Hand Made
Available in silver, golden and antique fitting.
Posted in: Knobs & Handles, Ceramic knobs, Ceramic floral pattern knobs
Product Code: CK-877/7998
Size: 1.50
Material: Ceramic
Color: Cherry
Diameter: 3.81 CM,
Projection: 3.81 CM,
300 In Stock