Bronze Oil Lamp with Laxmi.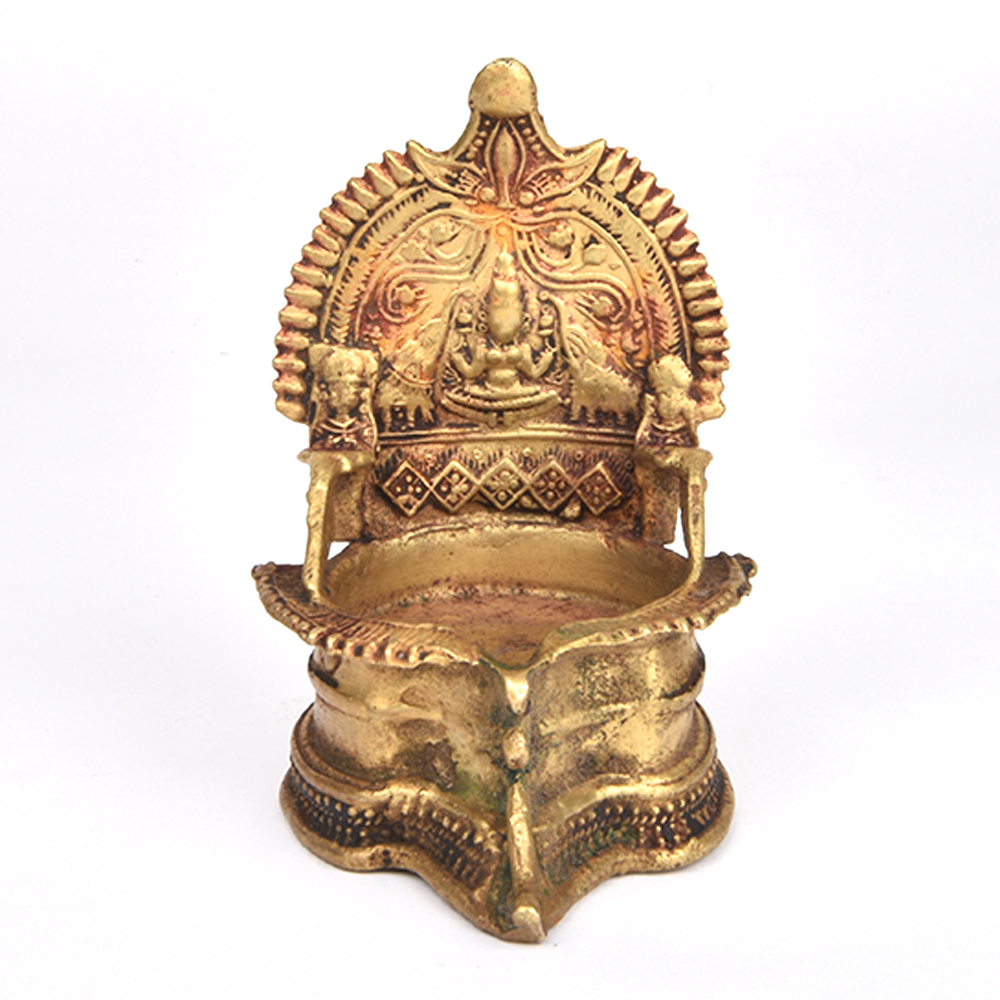 Hover
Click on image to zoom
Description
Bronze Oil Lamp with the Image of Laxmi Flanked with Two Elephants. It is Made by Lost Wax Process. Adds Spiritual Flavor to Your Decor. Vegetable Oil, Mustard Oil or Desi Ghee can be Use to Light the Lamp with Cotton Wicks.
Material: Brass.
Height: of the Lamp: 5.1 Inches Approx.
Width: of the Lamp: 3.1 Inches Approx.
Projection: of the Lamp: 4 Inches Approx.
Handmade
Posted in: Statement Pieces, Bronze Oil Lamps
Product Code: BOL-94/12839
Size: 5.10
Material: Brass
Color: Multicolor
Height: 12.95 CM,
Width: 7.87 CM,
Projection: 10.16 CM,
1 In Stock