Once-in-a-while it is a good idea to give your bedroom, your private space, a makeover; it could be a change of the wall decoration or the one aspect of the room decoration. After all, this is the place where you rest and relax, especially at night. With the help of carefully crafted accessories and decor pieces, you can transition the place into a stylish abode of relaxation.
While the first thing that you may think about is buying new things and doing away with the old ones, you can try some of these simple methods for an inspirational makeover.
Eleven great tips for renovating your bedroom for a refreshing makeover
1. Rich wall decoration
No one likes to wake up in a room with plain walls. Yes, you can do a lot with the wall paint colors with new multi-layered color combinations; but, that could take some planning and quite a lot of money. While you this thought some more thought, you can go in for some great wall decoration ideas.
Add a sculpture and make it stand out with metallic accents. You could also cover the entire wall with beautifully rendered wall art. Go in for a painting or a mural, or soothing wallpaper. If you love the wild, you could add a rustic antler piece, a vintage style, or even a jeweled one. Convert the wall into a statement gallery wall by displaying mementos, memorable photos, and more. One great and affordable room decoration idea for the bedroom wall is to hang a textile wall hanging.
2. A revamp time for the door handles
The handle on the door can enhance the aesthetics of your place drastically. Some good choices include premium quality of shinning door hardware with extra features for heightened privacy. If your wardrobe is attached to the bedroom, you can change the door handle to something chic and contemporary. For your bath, you might want to go in for luxurious ball privacy handles. You could also choose from a range of porcelain doorknobs, and fancy cabinet handles for the drawers in the room.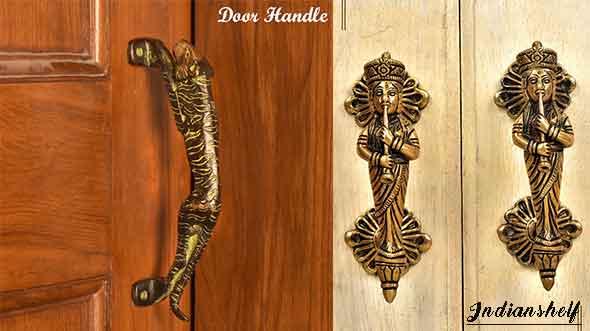 Pro-tip
A great way to make your bedroom a soothing haven is to go in for subtle hues and toned-down colors. Colors like lavender, blue, and sea green look amazing, while calming your senses aptly. Browns, topaz, etc., bring in a factor of coziness.
3. Mood lighting is a brilliant room decoration idea for your private space
A simple way to refresh the look of your bedroom is to go in for suitable mood lighting. Mood lighting, especially in the bedroom, creates a relaxed atmosphere so that your mind and body are refreshed. Mood lights are available in various price ranges at some of the top online sites, and you can research, take your time to pick the right one.
4. Go in for a makeover of the bedding
Another great way to redo your bedroom is to invest in organically and ethically made pillows, cushions, and bedding. Stay focused on the hue, tone, and material. Alongside the bedding, you can reinvent the carpet and bring in woollen blankets to make the place cozy and comfortable.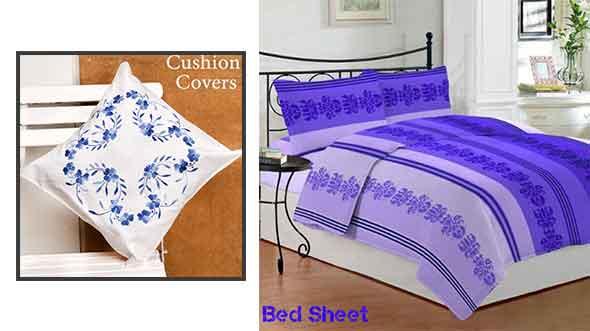 5. Add storage pieces
By introducing plenty of storage, you can maintain a clutter-free bedroom. You could invest in premium-quality closets, temporary organic storage bins made from fabric, and buy some knitted baskets as a miscellaneous storage keeper.
You can read also:
- Simple Bedroom Decor Ideas | Top 25 Quick Weekend Ideas that Helps You Amp Up The Style of Your Bedroom
- Small Bedroom Ideas | Special Decoration Small Bedroom Ideas for 2020 | Indianshelf
6. Green and natural
Introducing natural elements to your bedroom is another great room decoration idea. Going for greenish paints on the wall or furniture is a good idea, but that might compel you to shoot over the budget. Green symbolizes a new beginning, and what better place to start than your very own space. Besides, you can go in for a green lampshade or a green-colored wall accent, a green background wall art, and more. Besides, add fresh flowers and one or two air-purifying plants to complete the natural essence.
Pro-tip
It is always ideal to follow minimalism in the bedroom. Between the bed and the side walls or furniture inside the room, the distance should be a minimum of two feet.
7. Bring in a console table
A low-profile table by the side of your bed, completed with a large-sized mirror, can work effectively as a dresser for you. On the low-lying table, you can complete with a small bed lamp and some photographs framed for easy placement. You can also go in for a framed artwork to complete the look-and-feel.
8. Affordable ottoman or a relaxing chair
This is a good room decoration idea for a spacious bedroom. By going in for a luxuriously designed lounge chair, reading chair, couch, loveseats, or an ottoman, you can personalize the space. It also brings in an element of stress-free comfort. Ensure that the seating piece is in sync with the overall ambiance of the bedroom.
9. Some new technologies
Equipping your bedroom with new-age technologies is another impressive idea to redo the room. It does not mean you convert the room into a theatre or your office space, but something that can help you keep a check on your health. For example, a bed mattress equipped with cooling technology, a heart rate monitor, a sleep monitor, sensor-fitted curtains or lights, and more.
10. A statement headboard
Adding a statement headboard can make a big difference to your bedroom. You can go with a dramatic heavyweight wingback headboard or choose a fine slim upholstered headboard. If you like the luxurious feel of velvet, go in for velvet upholstery. It is a big change to your bedroom look-and-feel!
Pro-tip
Have an intimate, quiet corner for yourself with a reading corner, maybe besides a window. It becomes your private nest very soon.
11. Unconventional lighting fixture
Adding a statement pendant or a small chandelier helps decorate the ceiling and adds unique sophistication to your private space. Makes your cozy little place a glamour zone for sure!
Conclusion
Your bedroom is not just another space. It is one where your body and mind seek peace and rejuvenation. When you decide to go in for a makeover, experiment with these refreshing ideas and create your personal sanctuary optimally.