"Mirror, mirror, on the wall, who is the fairest of them all?", Sounds familiar! Well, how can we forget this famous mantra uttered by Snow White's evil step-mother? In the fable, she wanted to know who the loveliest looking woman on the land was. And the magic mirror always obliged the wicked queen by answering in an affirmative. What fun would it be had mirrors, in reality too, could also possess this incredible feature. But unfortunately, they don't. A mirror reflects only those things that we present it with. If we stand in front of a mirror and observe, we would see that the mirror displays the lines and blemishes, cuts and scratches all perfectly with everything revealed and nothing concealed. Like the magic mirror in Snow white, it does not go out of its way to gratify us.
Origin of Venetian Mirrors
The source of Venetian mirrors dated to the 16th century when the craftsmen employed glasses of various types for creating some fabulous Venetian mirrors. These mirrors are once again at your doorstep with Indianshelf offering an extensive collection of regal and magnificent mirrors. Just go through the line of almost royal products mentioned below. For sure, you won't be able to resist yourself from laying your hands on one.
Diverse Designs, Ultimate Sophistication
1. Oval Shaped Venetian Mirrors
This Oval Shaped Mirror is minimalistic yet an elegant. It can transform the entire appearance of your room with its dominant and classic factor. This is also available in two other materials - wood and iron. To get a better idea, you can also hover over its image. Still and all, it does not demand a price unreasonable. It comes very much within your budget, precisely at INR 6,500.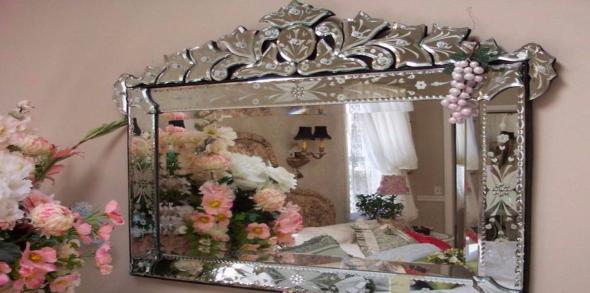 Next in the oval collection is the 39 by 20 inches version of the mirror. At first glance, its very design is reminiscing of those fairy tale movies where the actress could be seen adoring her beauty in front of a mirror. Such lovely creations coerce us to think what tremendous labor and dedication might have been put into by the artisans and craftsmen to churn out such excellent pieces. Of course, their aptitude also needs to be mentioned here. It is their natural proficiency and prowess that has led to the creation of such amazing products. It comes available at INR 12,429.
Though each mirror carries its charm with it, premium one has just another factor. The premium of the collection of oval shaped mirrors comes at a price of INR 35,000. If you want your guests to feel royal when in your house, this mirror will speak for you.
2. Vertical Shape Venetian Mirrors
If you want to give your large wall a grander and majestic look, then you can go for these long Venetian mirrors. Emanating oodles of magnificence, their height and width are a testimony that how they are fit for decorating the capacious walls.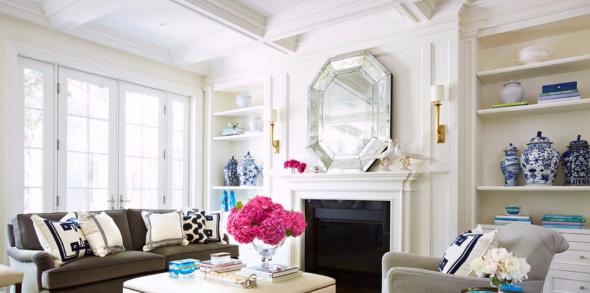 The lavish look of these mirrors can metamorphose the entire appeal of your rooms, thereby giving it a gorgeous and palatial touch with you, being its reigning Queen! Just visualize yourself seated on those throne-like-chairs with an elongated mirror stretched on your wall. Now and then, you are passing by in front of the mirror and pausing in between, not to check yourself in the mirror but, because, you are so enamored by its beauty that, you cannot resist yourself staying away from it. Their elaborate design is laudable.
Colour On The Wall
If you want to add some color to your room, the tall height mirrors are available in various shades including brown, blue, and green. These colorful Venetian mirrors will make your rooms vibrant and spirited by leaps and bounds. All these three models are available at the same price on Indianshelf that is, INR 13,285. So, you do not need to exert yourself so much brooding over your preference and the price. Just browse through the models and pick one of your favorite colors amongst the three.
If you want to keep it simple and evade being too splurging, you can opt for some low-cost models like those starting at as low as INR 7,000.
3. Round Shaped Venetian Mirrors
These days, most of us have dressing tables in our powder rooms. They are mostly rectangular pieces of mirrors encased in wooden cupboards. And so, a round mirror instantly gives a different look to the room from thousands of houses out there. Take this 48-inch round mirror. With a dial of 48" inches, it exudes a colossal impression on the onlookers along with furnishing your room with a considerable grandeur. However, the wall should be spacious and large enough to obtain the regal look completely.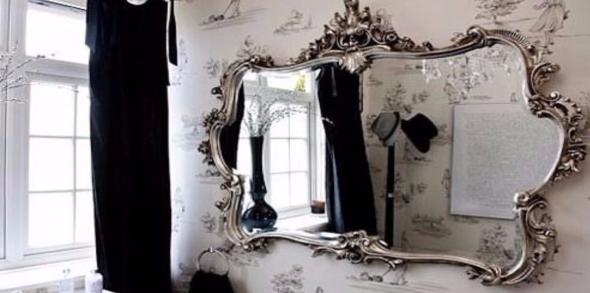 Over Mantle Mirrors
Mirror topped over a mantle is not a common view. It is somewhat rectangular in shape and its intricate designs at the top give it a sterling effect.
Along with it, the over-mantle Venetian mirror is such finesse that it is bound to hook people's attention. The price of this well-crafted mirror is INR 19,000.
The Bottom Line
Whatever might be the shape, whatever might be the size of the mirror, the gorgeousness of Venetian mirrors surpasses all. It won't be surprised if after browsing through this collection, you want to bask every room of your house with a regal Venetian Mirror. If yes, then go on lady!