Kitchen has always been a fascinating place for ladies. They spend half of their time in the kitchen. So it is important that the kitchen should be designed in such a way that it should give a charming and presentable look to the lady of the house. There are various styles which can be given to a kitchen. Kitchen can be an upwardly stylish place or it can give a vintage look. You can also have an all white kitchen at the same time the entire kitchen can be made of wood giving a classic look. You can give a trendier look to the kitchen by different ways of styling. You can put some big stools ae kitchen although such kind of kitchen and give a sophisticated look to the kitchen and it will bear a more presentable look.
The advantage of these stools styled kitchen will be that you can entertain your family members and they can have a chat with you while you are cooking. A great kitchen can be an all white where you can have appliances in all white as well as the kitchen cabinets can be also an all white décor giving a more sophisticated look to the kitchen. A kitchen which is of vintage style can be totally made of Mahagony or teak wood and it will provide a great look to your kitchen. The kitchen can also have glass shelves where the stylish look can be given through an all glass décor. The kitchen can be also made of steel cabinets to provide longevity to the kitchen although such kind of kitchen is rarely seen. So you can see that a kitchen can be given due importance because it is the place where the food is cooked for a healthier life. A kitchen with good atmosphere will give you a more satisfaction as the homemaker heart lies in the kitchen.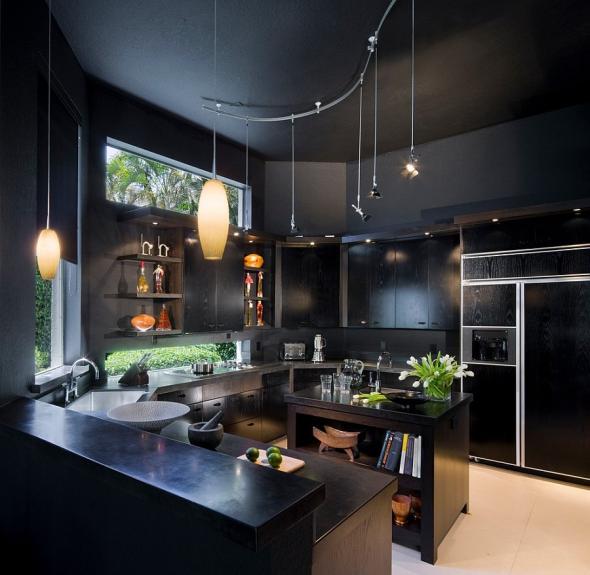 Now, let's know more about the light and shadow aspect of kitchen. A kitchen should always have great lighting so that everything in the kitchen should look crisp and clear. The kitchen lighting should be great. A kitchen should have proper lights. You can use great ceiling lights from indianshelf.in to give a more sophisticated look to the kitchen. The ceiling lights from indianshelf.in are affordable at the same time they are classy as well. The kitchen should always be well lit giving a great shining atmosphere. Kitchen is the place where you put your heart into making food so it should always have proper lighting to give you a great mood. A low light atmosphere always tends to lead to a mood upswing and you might get upset if there is less light in the kitchen. A kitchen can also have chandeliers which can be strategically placed over the dining area giving a complete look to the kitchen. Such kind of chandeliers can be bought through indianshelf.in at affordable prices. The services of indianshelf are unique as they also provide great kitchen items. The kitchenware by indianshelf.in are great and provide a great stylish look to your kitchen. You can buy vintage brass cup which can be purchased at Rs 1300. You can also go for vintage brass cup which is set of 4 at Rs 2600. These vintage brass cups are elegant and stylish and can be used to serve any kind of cold or hot drinks. This gives an elegant style to your kitchen. Thus we can see that the indianshelf.in has provided the best of the kitchenware and stylish look to your kitchen through its unique sets of kitchenware. So before purchasing any items for kitchen from anywhere else you can try one through indianshelf.in.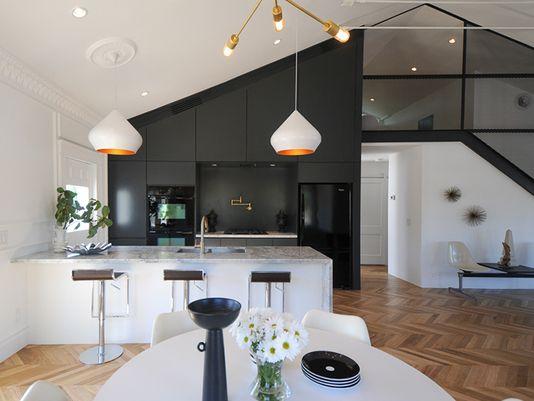 You can go for minimalist kitchen designs which will give a clutter free kitchen to you and is trendier these days. The minimalist kitchen need not be a modern one but provides you all the necessary things at one place without spending too much on the kitchen. A kitchen can be modern as well as simple with giving a retro look and can be termed as vintage style kitchen which will add warmth to the design. Talking about the color trends in the kitchen you can go for calming and soothing colors which make your kitchen popular. The more sophisticated and trendy look can be an off white color or pale blues. It can also be tans and lighter shades of gray giving a more charming look to your kitchen. Remember that the kitchen should neither be too bright nor it should be too pale in color. It should have a mix and match style giving a classic look to the kitchen. You can go for two tone color schemes where you can get a white and grey or pink and white because a two tone color schemes are more popular. If you think about a complete white kitchen you have made the right choice because antique white kitchens are becoming more popular. A great look can be given to your white color kitchen with wooden cabinets making it modern and stylish.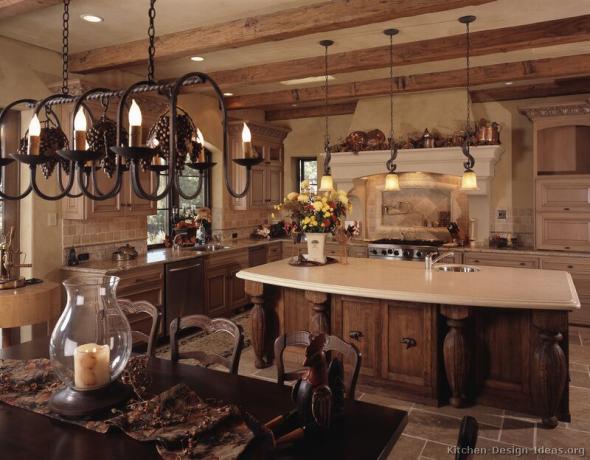 A kitchen place can be more comfortable if it is smaller. It should not resemble that you are walking in an island if you are having a larger kitchen. It should be big enough to accommodate all things and small enough to give you a cosy feeling. The kitchens are a great place if you make it according to your dreams. The kitchen should have proper appliances to match with the look of the kitchen. You should choose the best kind of chimney to complement the look of the kitchen. Similarly keeping a good refrigerator generally a bigger one should suit your trendy kitchen. The oven should be placed strategically in the kitchen and the utensils should be kept at the right place. Also, one more thing can be added to your kitchen to give a beautiful look. It can be the spice boxes from indianshelf.in which will make your kitchen look good. So, get the best kitchen and enjoy the ambience of your kitchen while cooking and dining.