Nowadays the entire world is fighting with the highly contagious disease-the novel Corona Virus. The pandemic COVID-19 has engulfed the entire world into is clutches which has result in the economic recession due to complete lockdown. In the lockdown, almost all the services were shut down and the economy of different countries was affected badly. Some of the countries worldwide have proved their potential in defeating this deadly virus and make themselves Covid-19 free countries. Though these countries are with very fewer populations still they deserve words of appreciations as they have declared their country as COVID-19 free.
Worldwide the positive cases of Covid-19 are about 7 million, and the death cases are about more than four lakhs. Amidst the entire countries of the world, New Zealand and the eight other countries have shown the ray of hope that we must also fight with this critical situation and gradually following them we might even improve and get rid of this crisis.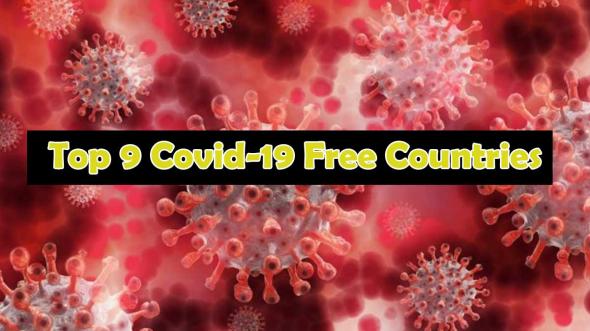 Till date, nine countries in total has been declared as corona virus-free countries. The latest addition to this list of COVID-19 free countries is New Zealand. On June 8, the last patient of New Zealand got recovered from this deadly disease of COVID-19. Among these nine countries which have been declared COVID-19 free, most of the countries are very small with very less population.
The complete list of nations who are completely COVID-19 free:
New Zealand

: Finally, on June 8, New Zealand, with its health officials, announced that now there is no active case of coronavirus in the country. In this Pacific Island Nation, more than 1500 people were affected by this coronavirus, and out of these patients, 22 patients died. Here there was a complete lockdown of seven weeks in which except essential services all the offices and businesses were shut down completely. The population of New Zealand is 48 lakhs, twenty- two thousand, two hundred and thirty -three. The people of the country supported nicely and finally on June 9, 2020, the prime minister Jacinda Ardern finally made an announcement for lifting all the measures for coronavirus, barring all the restrictions of border closure from June 9 as the nation was COVOD-19 free.

Tanzania

: Here, the cases of coronavirus has been stuck to the number of 509 for six weeks. The population of Tanzania is 5, 97,34,218. At Church service, President John Magufuli declared that Corona in Tanzania Corona had been removed only by the powers of the God. It is said that due to the power of prayer, Tanzania is COVID-19 free country.

Vatican:

on June 6, this country declared that there were no cases of COVID-19 within its total population of 801. A total of 12 patients were infected by COVID-19 virus, and all of them recovered completely. There was no death in this country.

Fiji:

In the first week of June, Fiji declared itself as a COVID-19 free country. Just 18 people were affected in this country having a population of 9,00,000. Prime Minister Frank Bainimarama declared in the first week of June that south pacific Island Nation has no active cases. In the Last 45 days, there were no cases of COVID-19, and the country had 100% recovery with no death. In the month of April, there was lockdown in certain areas of Fiji, and now everything has been put in place with ongoing restrictions of the border.

Montenegro

: this country with a population of 6,28066 has 324 confirmed cases of COVID-19 declared itself as a COVID-19 free on May 24 2020. Just after 69 days of its first case of Corona, this country declares itself as COVID-19 free country. It was the first European Country, which was completely free from Corona. No active cases were there, and only nine people died out of the total confirmed cases of Corona.

Seychelles:

on May 18, this island nation claimed itself as virus-free. The health minister of this nation announced complete Corona free with full recoveries. The total population of this nation is 98347, and out of it, only 11 people were affected by Corona with no death.

St Kitts and Nevis

: on May 19, this West Indies Nation became completely free from Corona. The total population of this nation is 53,199 only. There were 15 confirmed cases of COVID-19, and all of them recovered completely. There was no death, and all the patients of COVID-19 had travel history.

Timor Leste

: on May 15, this island country declared itself as completely Covid-19 free. There were only 24 confirmed cases of Corona out of the total population of 13,18,445. No death was reported due to this virus.
Papua New Guinea: on May 4 only, this Pacific nation became free from Corona. No deaths were reported from COVID-19. The total population of this nation is 89,47024, out of which only 24 cases were Corona confirmed. With 100% recovery, this Pacific Nation declared itself as Corona Free on May 4.