A dining room is the place which directly affects your health. If you are munching your favorite food with a heavy heart it will not lead to a healthier life. Although most of us consider the dining table to be not so important part of the home but it should be considered vice versa. The dining table directly affects your mind and also of the people who visit your home. It should be chosen wisely to give a ever lasting impact on the minds of the people who are dining there.
After all a healthy environment is one which needs to be taken care for the family members. The dining chairs should be kept according to the family size although occasionally you will have visitors but it should not affect the dining hall. If you will clutter your dining table with more than the required chairs it will not give an impressive effect. After all a dining table is not one which you change on a regular basis, so utmost care should be taken while choosing the kind of dining table you are purchasing. You can go for the ultra light ones available in the furniture mart but avoid the bulky ones. You can redesign your dining space with a bench style dining room which is getting popular in the west. When going for the bench style dining table we are not talking about the ordinary bulky ones but a different style dining table which gives a classy feeling to your home. Also, the dining table and the chairs should go in sync with each other and should not go for the mix and match style.
These are the five dining table style which will give a great look to your home-
1) Perfect dining set with a good combination- Now-a-days especially in the west bench style dining table are getting famous which gives a different feel. Although not so popular in the Indian subcontinent if you want to give a different look to your home you can go for a bench style table in your dining room which will give a great feel and a class apart from the lesser ordinary and bulky ones. You should go for some great wood like mahagony and teak wood for making a low bench style dining table in which you can add chairs which are of pure wood.

2) Clean and swanky with Victorian style furniture- You can go for a clean and swanky look with Victorian style furniture i.e. the chairs and the bench style dining table which can have white colour chairs with a teak style table. You can go for a rug beneath the dining table to give a different style to your home and the dining space will give a swanky feel to your home. At the same time Victorian style chairs will not also give an old world feel to your dining space thus adding beauty and gaiety to your dining area.

3) Sofa style dining table- A more elegant and stylish dining table will be the one where you can go for three sided sofa style dining table with cushions and small sofa set around the dining table which will give a class apart feeling to your home. In this manner you can redesign your dining table and keep a bench when it comes to the dining table giving a luxurious feel to your home. This will add beauty to the dining table and will also accommodate more persons when there is a grouping or a family gathering. On these social occasions you will be appreciated by the visitors for your great designing sense.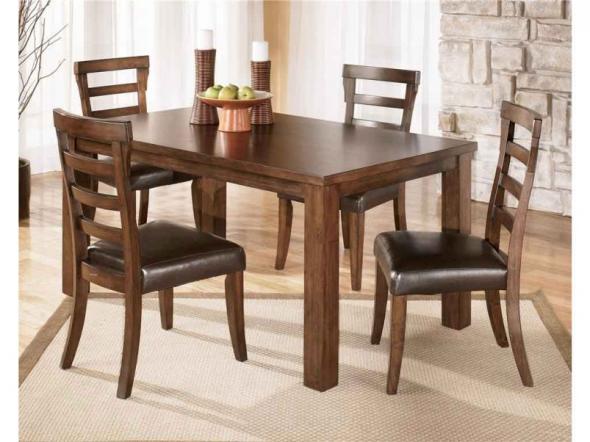 4) Bench instead of chairs- If you have a large family you can put bench instead of chairs so that it accommodates more people. You can go for shining bench style furniture made of mahagony or teak wood and adding beauty to that well lit corner which you call the dining space. Although it should be designed in such a way that it should give a classy feel to the home and also give a rustic charm at the same time. The home should have a classy feeling and not an ordinary one. This gives a mesmerizing effect on the people coming to the home and they will take a leaf or two out of your designing concept.

5) Go white- If you want to give a classier feel to your home especially the dining space then you go for a white coloured bench and chair which will give a classy and elegant feel to your home. You can go for the white colour texture on your bench and chairs which will give a Victorian style feel to your home. It will also add beauty to your home and add a rustic charm which will be beyond comparison. The white colour should be kept clean and tidy and should be well taken care for its shine. It should be painted at regular intervals to give a charming effect to your dining space

.
Thus we can see that the home can look great with a dining table which will give a classy feel to your home. You should certainly imitate the west when it comes to their choice of furniture. They add beauty to their home with minimum furniture and provide a great classy feel to the home. The next best thing you can do for your home is that you should light up the areas of your dining space by adding a chandelier to your home which can be purchased by indianshelf.in. A good classy chandelier will add beauty to the home. Especially if the chandelier is placed above the dining table it will give a mesmerizing effect on the people and you will be able to enjoy your dishes in the more beautiful manner. You can go for ceiling lights by indianshelf.in which are appropriate and class apart when it comes to designing the home. In this manner you can give a great look to your home and add beauty to the home in the most appropriate manner.